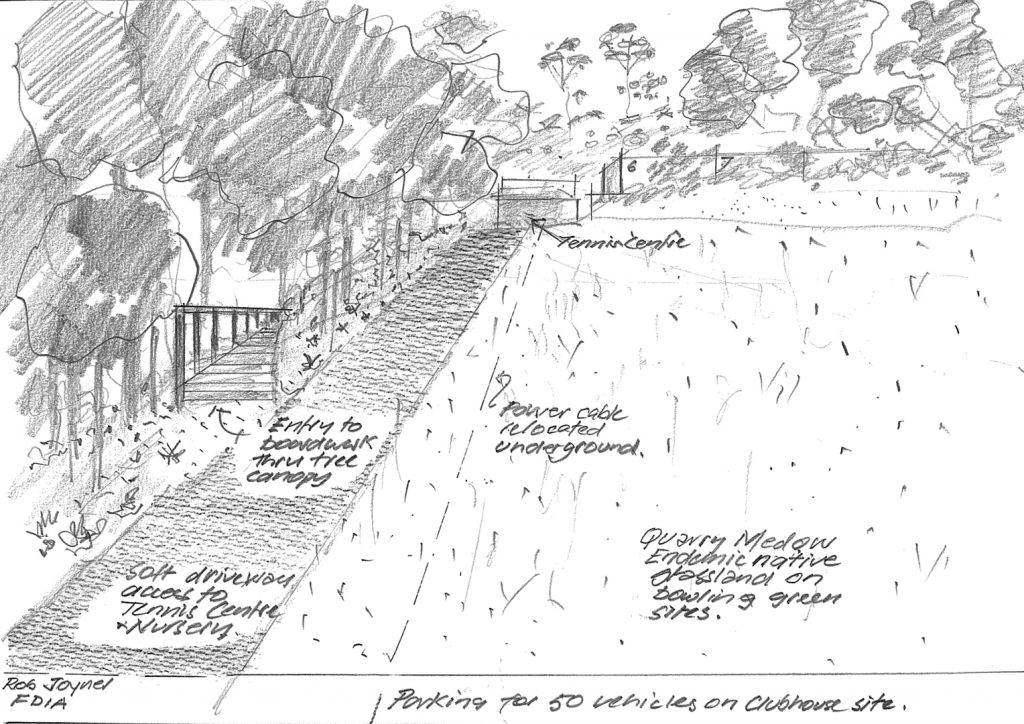 View Full screen
Trumper Park Revisited
Robert Joyner
A transformation of the neglected eastern entry to Trumper Park
The eastern entry to the top of Trumper Park is dominated by the abandoned Paddington Bowling Club. It is currently leased from the NSW State Government to a private property developer. The site must be used for recreation or tourism development options are slim without a change of zoning and remains dormant after the operator lost the right to function as a barefoot bowling venue.
Reuniting this site with Trumper Park will provide a large open space for resident passive recreation. In greater Sydney Woollahra Council has the fourth smallest area of parkland with 571 people per hectare of public open space (NSW Office of Local Government 2016-17). Only Inner West 765, Canada Bay 718 and Waverley 624 have higher ratios.
The two large old bowling greens could be repurposed as open meadow featuring endemic grass varieties.
Commuter parking could be re-sited at the extreme eastern end replacing the old club building without loss of capacity.
The bitumen access road could be reduced to a soft surface pathway while allowing access to park service vehicles.
An elevated pedestrian walkway could be constructed to ramp down through the tree canopy to the west allowing views of the coastal sub-tropical trees, the pond and a waterfall hidden in the relic vegetation.
Returning the bowling club site to open parkland, moving the parking, improving the pedestrian.