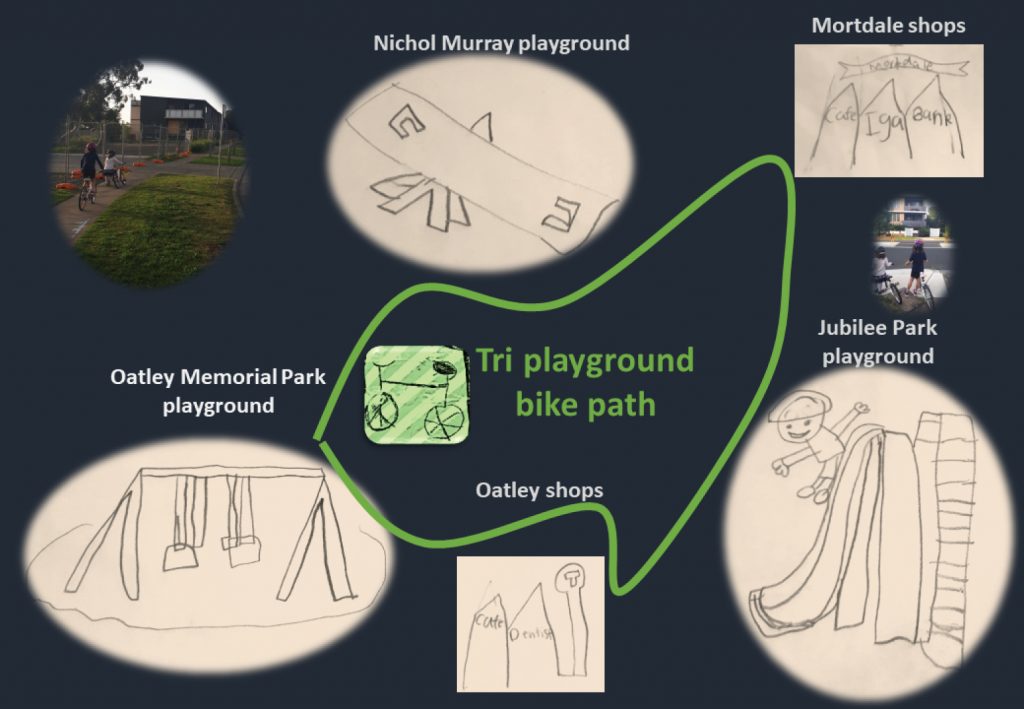 View Full screen
Tri playground bike path
Sophie Buchanan
Three playgrounds bike path loop, Oatley to Mortdale
My idea is to create a bike path loop from Oatley to Mortdale. It will help families that want to go on a bike ride, play and go to the shops at the same time. The path goes past three playgrounds.
My bike path goes from Oatley Memorial Park Playground to Nichol Murray Reserve, Mortdale to Mortdale shops, to Jubilee Park Playground and then back to Oatley shops.  The bike path would have signs for kids to find and follow. The path would be wide enough for people walking and families riding.  It creates a safe space for family fun adventures. It gets parents to think about riding to the park and shops instead of driving. It lets kids have fun at three different playgrounds and stop at the shops for a snack.
Kids can have fun and exercise when they ride and play at each playground. Parents can get some exercise as well. Kids can learn how to be better bike riders.
It will be a really fun and safe bike path for everyone.