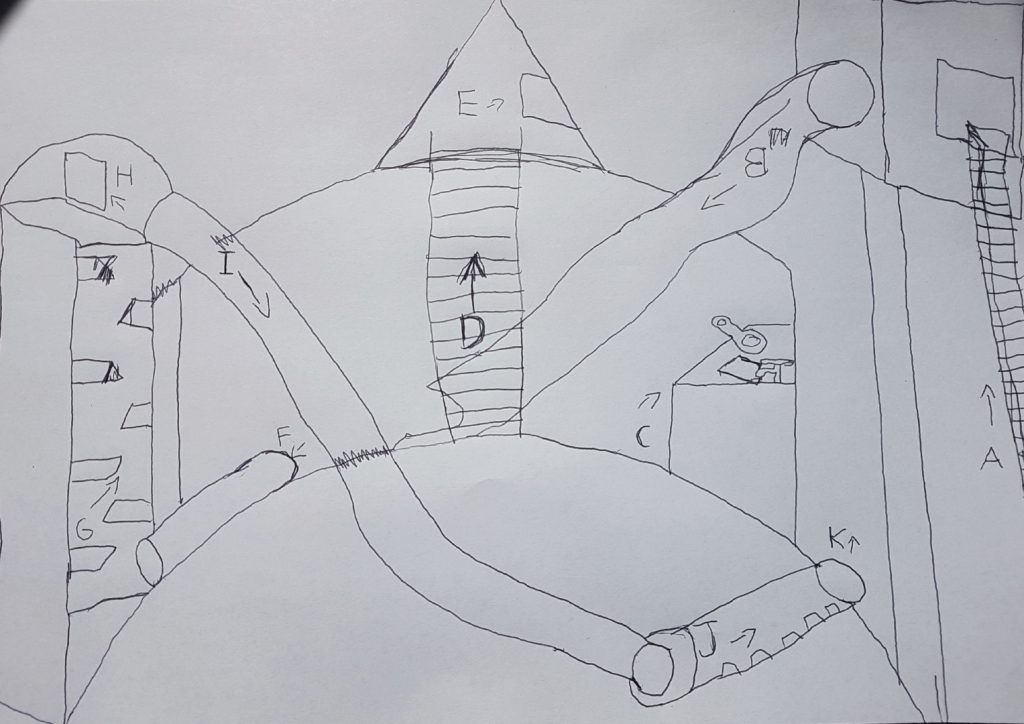 View Full screen
TreeTop Reserve
Jesika Willison
The never-ending obstacle course/playground.
When I designed this play space, I wanted it to be challenging, high and inspiring. I wanted there to be equipment that can be used in different ways, and by everyone. (A) is a ladder with a case around it. You climb up the ladder into a box. (B) is a slide that leads into a cubby house. (C) is a play kitchen bench. (D) is a ladder that goes into (E) which is a loft with a window. (F) is a tunnel that leads into (G). (G) is a tower that you weave your way up into (H). (H) is another loft with a window and a slide. (I) is a slide that leads into a tunnel. (J) is an underground tunnel that leads up to (K). (K) is the end!
I think my idea will create a better life for people because they will challenge themselves and it will encourage them to be outside more.
My idea is a great public space because it will encourage people to keep going and they can do it however many times they want!
I designed this playground so that people can be with friends and family in a fun and challenging space.