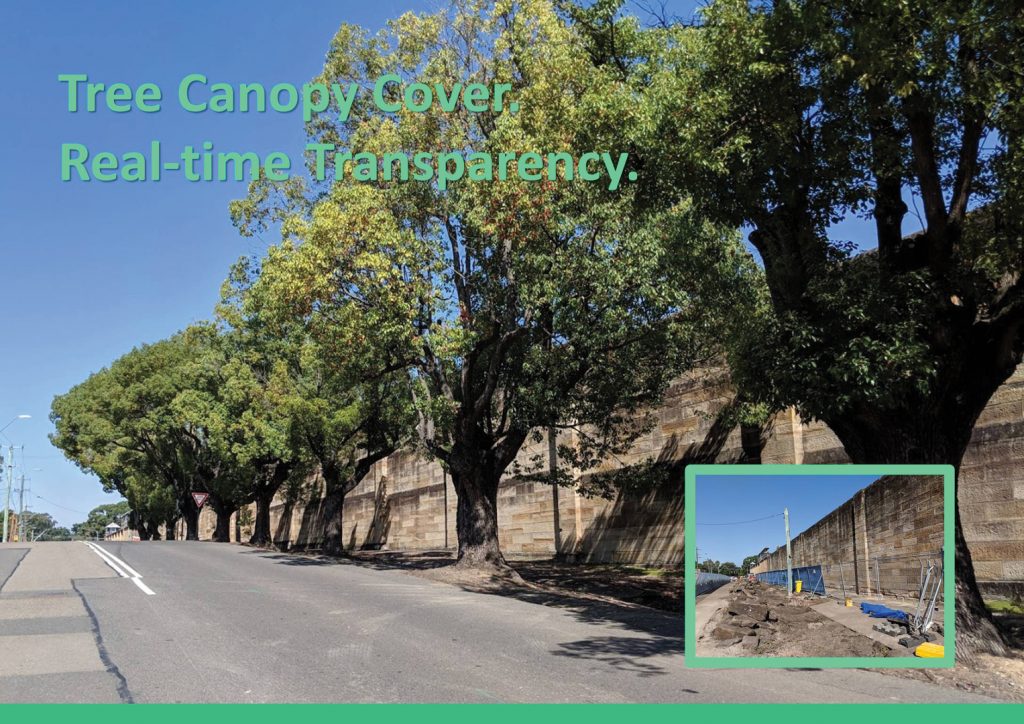 View Full screen
Tree Canopy Cover. Real-time Transparency.
Jeanette Brokman
Enabling proponents and communities alike, with real-time data.
The NSW Government is committed to planting 5 Million trees in Greater Sydney region by 2030, with the aim of achieving 40% tree canopy cover and its benefits well understood.
As part of the initiative, a tree planting program is underway through councils with residents encouraged to register new trees.
However the registration process does not provide sufficient data to understand the numbers, thereby missing the opportunity to more actively engage communities and assess projects.
In response, a real-time data package is proposed that enables better data to assess and monitor new infrastructure and development projects, and improve equity in terms of canopy cover across the Greater Sydney region, with the data available to communities, agencies and industry alike.
The data would show the number of trees removed and enable the assessment of the overall vegetation and canopy loss, as well as number of trees required to replace the loss and time period, with the overall net position for local areas readily identified.
In turn, proponents would be encouraged to consider design initiatives that minimise, the loss of canopy cover vs offset programs.