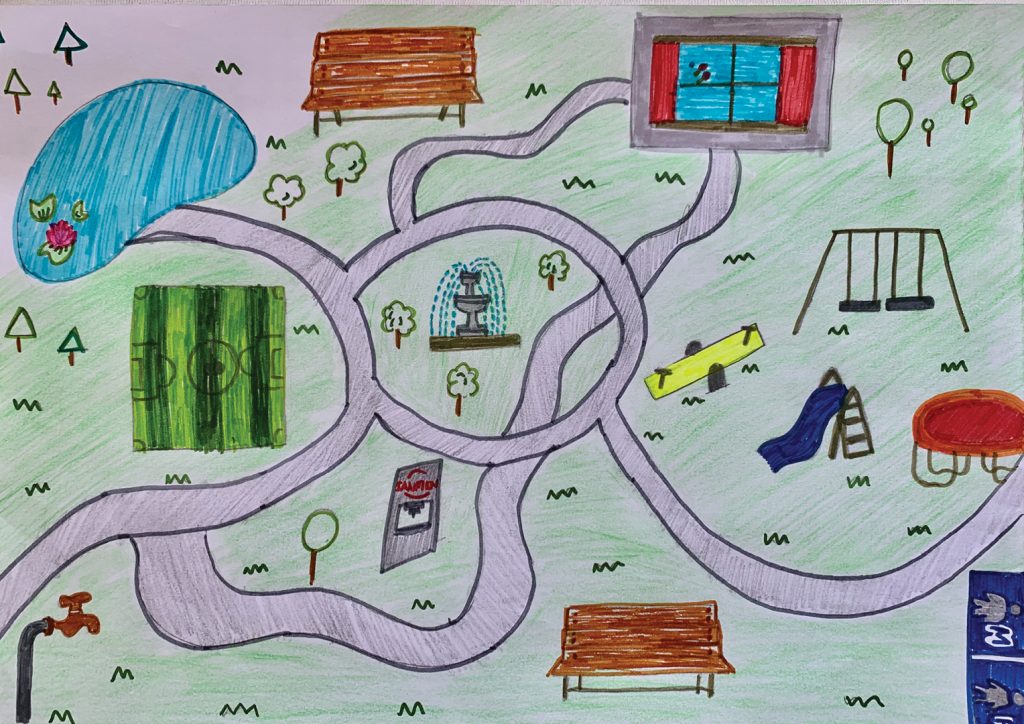 View Full screen
Tranquil Public Park
Ayaan Bhujel
My project will create a superior life for Sydneysiders because many people who want to visit this park will have a new experience on what this park will look like. They will also enjoy the unique and fun activities I have created. During these hard and challenging times especially COVID-19 currently in place, I have also created a safe environment where everyone will be COVID safe by placing a sanitation area where people practise good hygiene and maintain social distancing of 1.5 meters. Sydneysiders will definitely enjoy this park and have a really fun time together by being COVID safe.
My project delivers great public space because there are various types of activities where people will be comfortable and also sociable. There are also a vast and immense area which allows Sydneysiders to enjoy and have their time of their life. Many people will also be engaged in my water fountain, due to its size and impeccable design.
My idea is transformational because it will be unique, cost effective and an easy set up process. As such, I am quite positive that people entrusted to construct my park will be successful. For example, constructing a water fountain might be a little complex but all in all I still believe that we can construct this whole park and all Sydneysiders will definitely be astonished with my park.