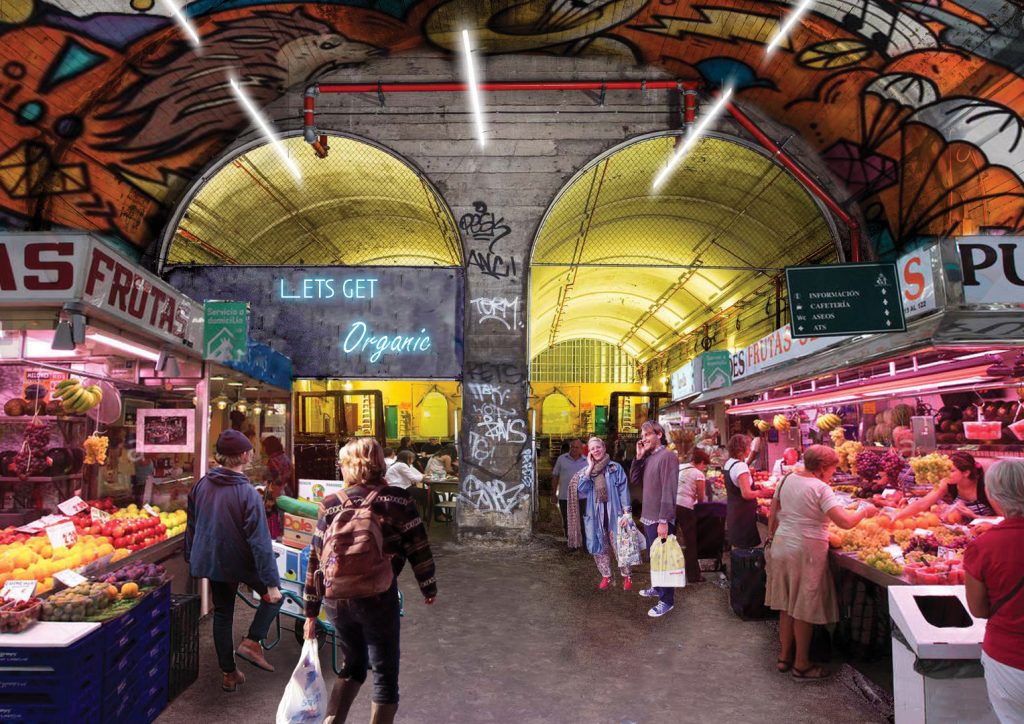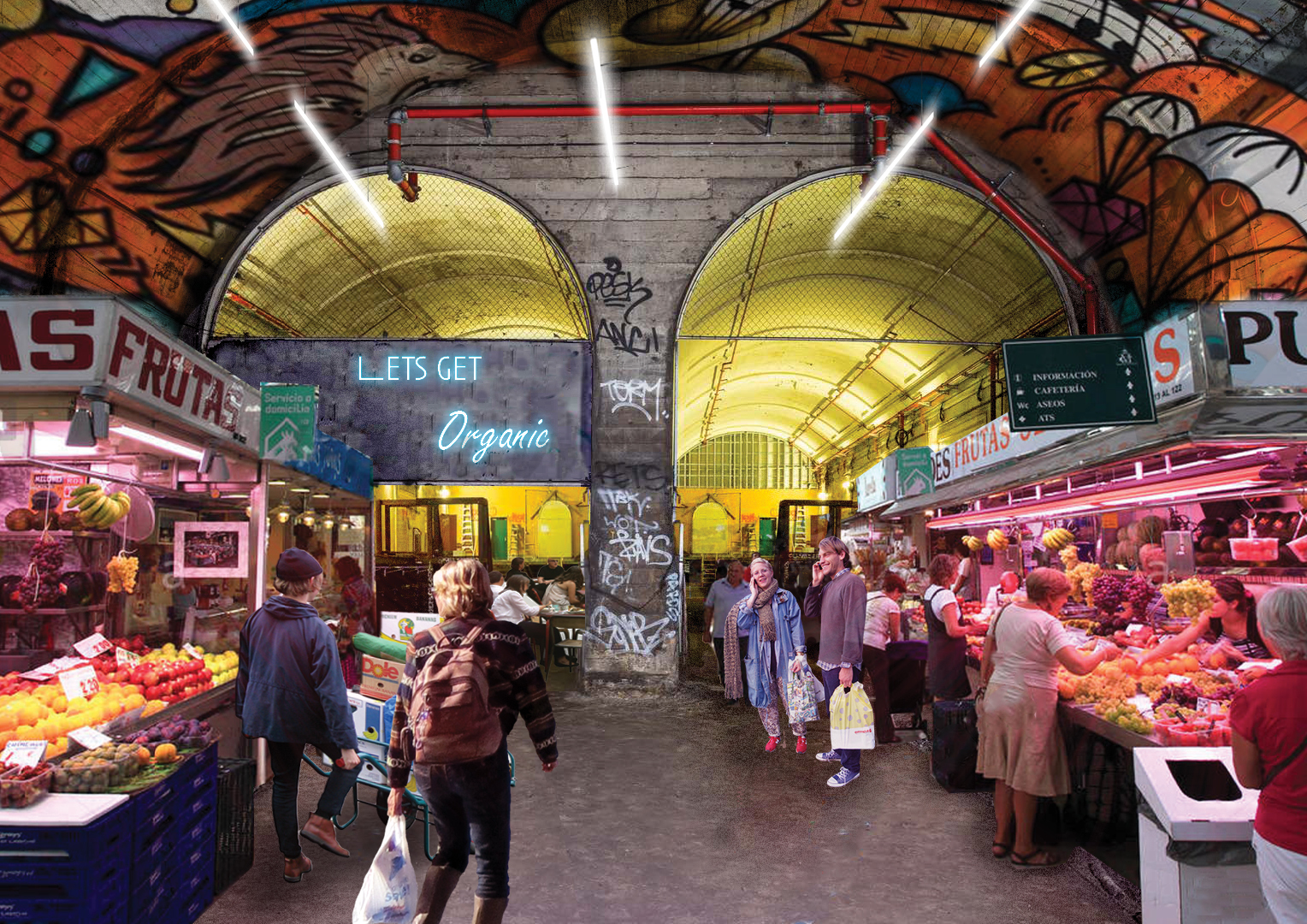 View Full screen
The Upside Down
Laura Trevini, Daniel Gunning and Marianne Chemuel
Seeking to redefine the traditional Street Market by offering the community a new lifestyle experience
The project we are proposing revolves around rediscovering underutilused spaces within the City of Sydney. At the moment, there are St. James train tunnels that are being unused. Drawing inspiration from the immensely popular and successful Turnstyle Markets in New York City and the DeKalb Market Hall in Brooklyn, we put forward the idea of having an underground food and retail market curated with the modern urban consumer in mind.
Not only does it support local hospitality businesses and pop-ups that would like to share their culinary art, Sydney locals have a go-to spot for all types of food, drink and retail conveniently in the heart of the city. Whether Sydneysiders are en route somewhere or waiting out a train delay, the underground market brings life to a neglected space that can be full of life.
People will have access to a whole new experiential lifestyle activation right in the centre of the city. From burgers to dumplings, it will highlight the boldest tastes and talent of new, exciting purveyors alongside culinary staples  that celebrate Australia's cultural diversity. This unrivalled experience is all elevated with an underground, hip vibe that's created in Sydney's St James' tunnels. It will be a unique experience for Sydneysiders and tourists from all over the world reverberating creativity and celebrating culinary art, fashion and more.
Our project is transformational as it challenges traditional thinking about public space. Dining and shopping in underground tunnels is something new and different for Australia.