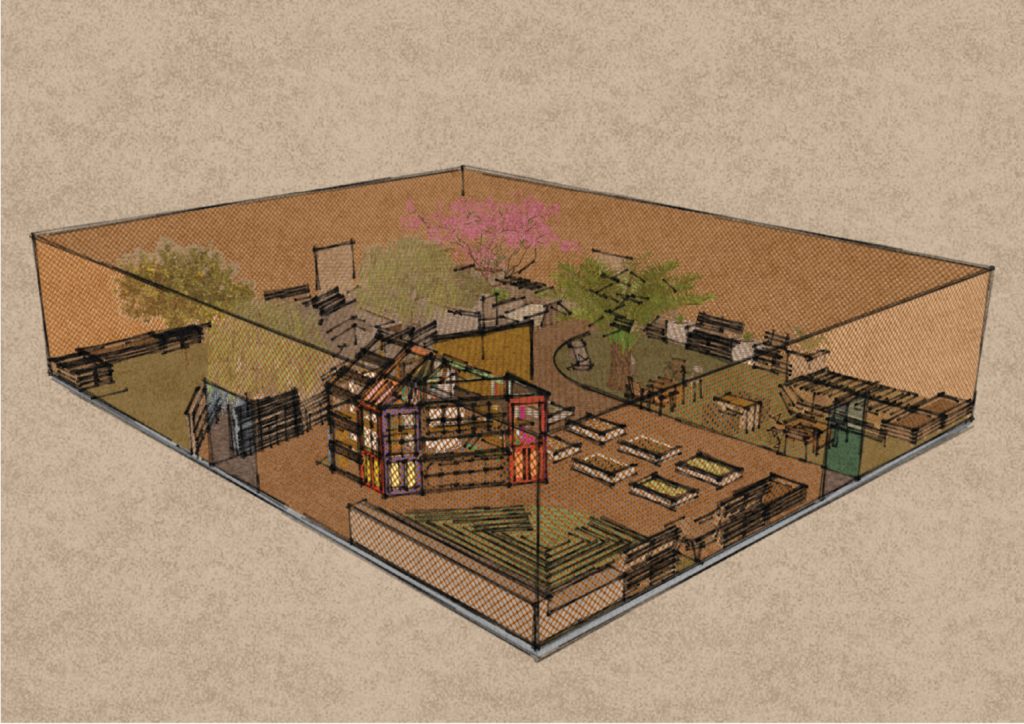 View Full screen
The Unexpected Connections Project
Jordan Dempsey
Stepping away from technology and into the Community
The Unexpected Connections Project is a community garden and leisure space. Driven by the concept of perfect imperfection, this space aims to provide Sydney suburbs with fresh products and plants, contribute to a sense of community, connection to the environment, and neighborhood improvement. Using recycled materials for a diverse range of seating, a community notice board, a greenhouse, a rain-water tank, a stage, a mini-maze, a street library, and garden beds, this space is encapsulated by a copper mesh cage designed to shield against EMF radiation.
Technology is everywhere in today's society and can become very overwhelming. We are becoming more connected to the world through the use of the internet, social media, etc. however studies show that mobile communication negatively affects people when it comes to being sociable and making face-to-face contact. The Unexpected Connections Project is a haven from this, where members of the community are encouraged to put down their phones and pick up a watering can or even just a book and interact with their surrounding environment.
As the plants grow and flourish within the garden, the copper mesh will oxidize and turn green, transforming this space into an installation that will become a landmark for all members of the community.