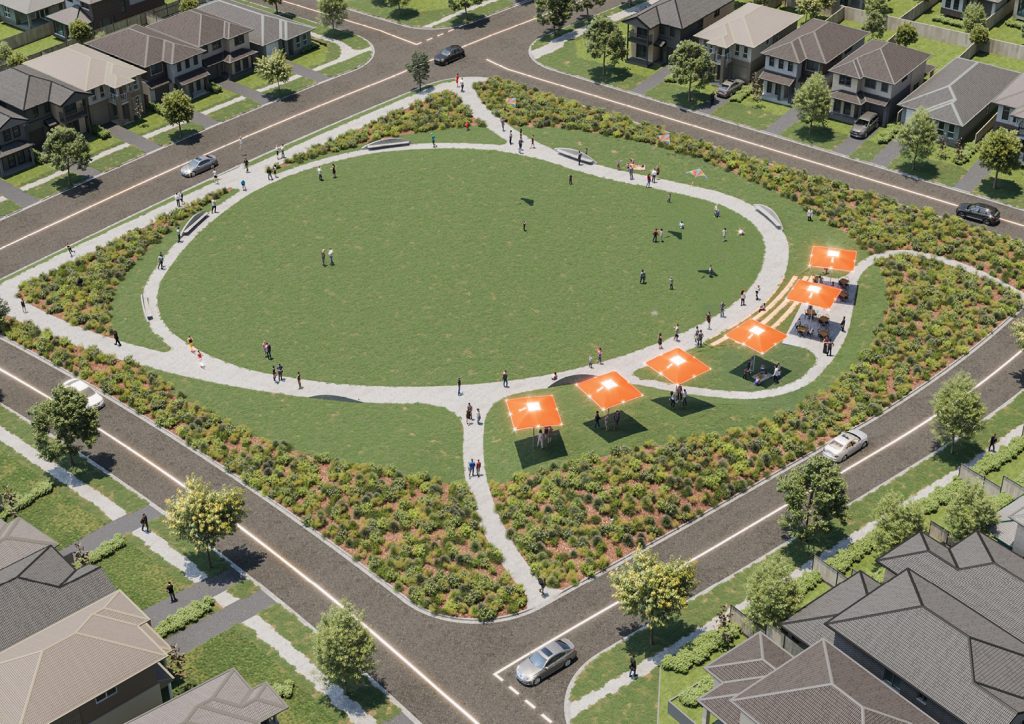 View Full screen
The Umbrella Project
Andrew Hoyne
Literal pop-up events
With the current pandemic isolating everyone indoors, people have never had more gratitude for the outside world. Yet as we slowly return to normal activities, there will be public concern about how to safely socialise with family and friends while out in public.
Our idea reactivates parks and public spaces by bringing small groups together in great numbers. It uses the humble umbrella (but in this case over-sized) to signal your location to the rest of your group. Their unique shape creates a visual perimeter, allowing a maximum number of people to socially distance in the shade.
The Umbrella Project will place groups of 6 large permanent umbrellas in open spaces all over the suburbs of Sydney. Prioritising spaces which have little or no shade. Each umbrella could host a different activity underneath (such as a ping-pong table or a BBQ), or the groups can be themed around places, holidays or events. Colours might be aligned with a local sporting team.
By encouraging people to go out and enjoy their local parks or plazas, this project will help Sydneysiders reconnect with their community, by experiencing a new, safe way to use public space.