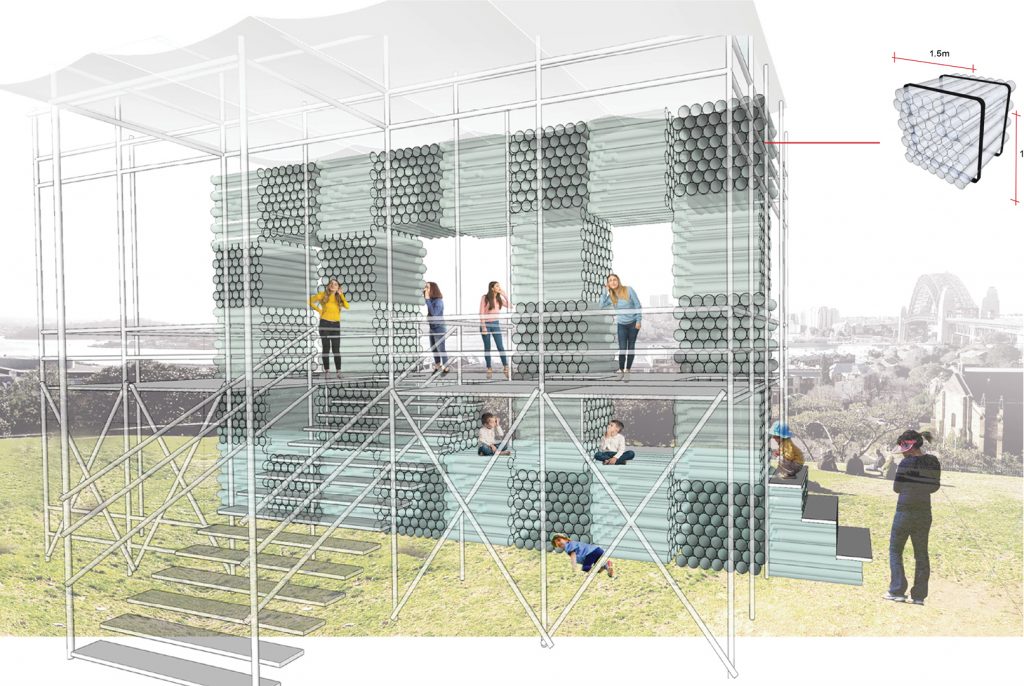 View Full screen
The Talking Wall
Matthew Fung and Peter Choi
The Talking Wall is an activation and communication device, re-imagining the concept of the tin-can telephone.
We aim to transform the notion of what a wall represents, not as a boundary but as a signifier for new opportunities. We envision these modular walls to be placed in several open spaces (ideally public parks and laneways) as visual beacons and create a sense of connection/community that offers us hope that no wall will divide us and that human connection will prevail.
As urban life is rising, our spaces are getting denser. The ground plane we know as public streets and spaces is viewed differently now. 2020 has been an unprecedented time for public spaces, density in urban settings have developed a longing for open spaces for relief, yet we still feel claustophobic. We will create an open space installation that is modular, inexpensive and easy to assemble that shifts our experiences to an often overlooked vertical plane to create a safe and intimate public space for people again.
In response to current social distancing and interaction restraints and the knowledge that human interaction is vital to our individual, cultural, environmental and economic well-being.
The project will endowe 'open spaces' with value to create a vital sense of 'place'. The Talking Wall will be assembled with cost effective materials such as clear, recycled PVC pipes strapped together as seperate components to create a modular system that is easy to dismantle and re-assemble. Traversing vertically with the help of other-wise obsolete scaffolding to create pavilions that activate and enable various combinations of the wall tailored to the community.