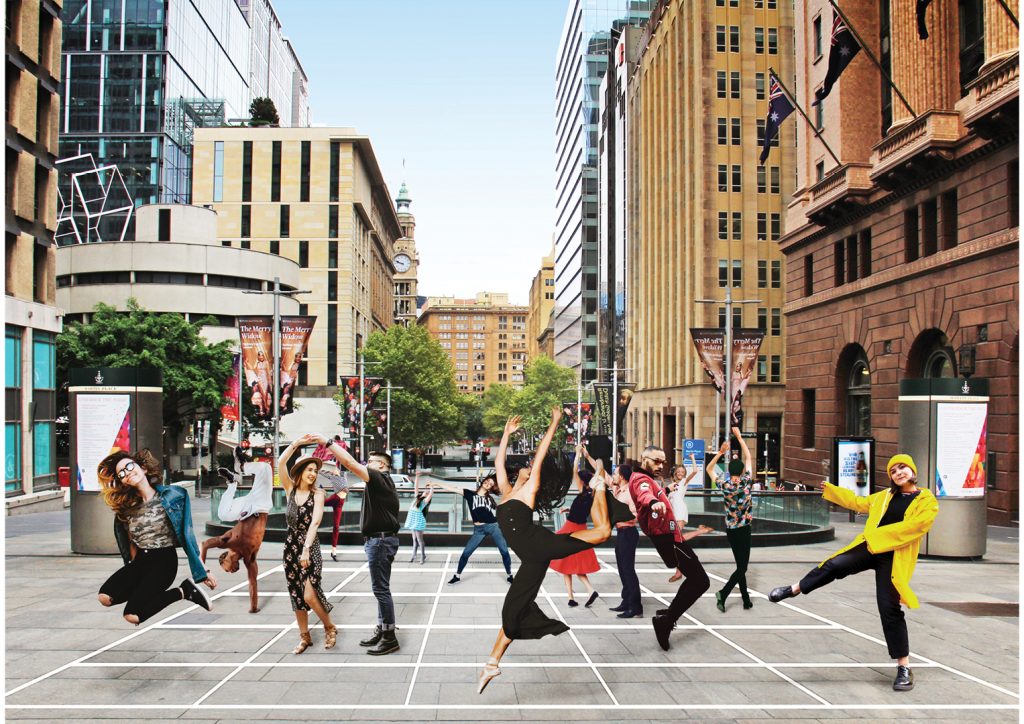 View Full screen
The Sydney Square Dance
Andrew Hoyne
Social dis-dancing
Sydneysiders love outdoor concerts and gatherings. However, in this time of isolation, we need to consider how live events can evolve to ensure public health and safety. Our idea is to efficiently and safely reanimate Sydney's public spaces with large-scale dance events.
In a multitude of Sydney locations such as parks and plazas, a grid will be drawn on the ground, creating a series of squares with a five-meter perimeter. The squares will then be activated at 'Square Dances': one person (or one couple) will be allocated a square to safely dance in. These lively events will host a range of musical and dance styles, so young and old can participate and enjoy. The grid pattern can be easily scalable to suit the size of the location and event type.
The Sydney Square Dance is an imaginative new way of interacting with existing public spaces. It will promote active, healthier lifestyles through dance and movement, as well as help revive Sydney's music scene in a post-Keep Sydney Open environment.