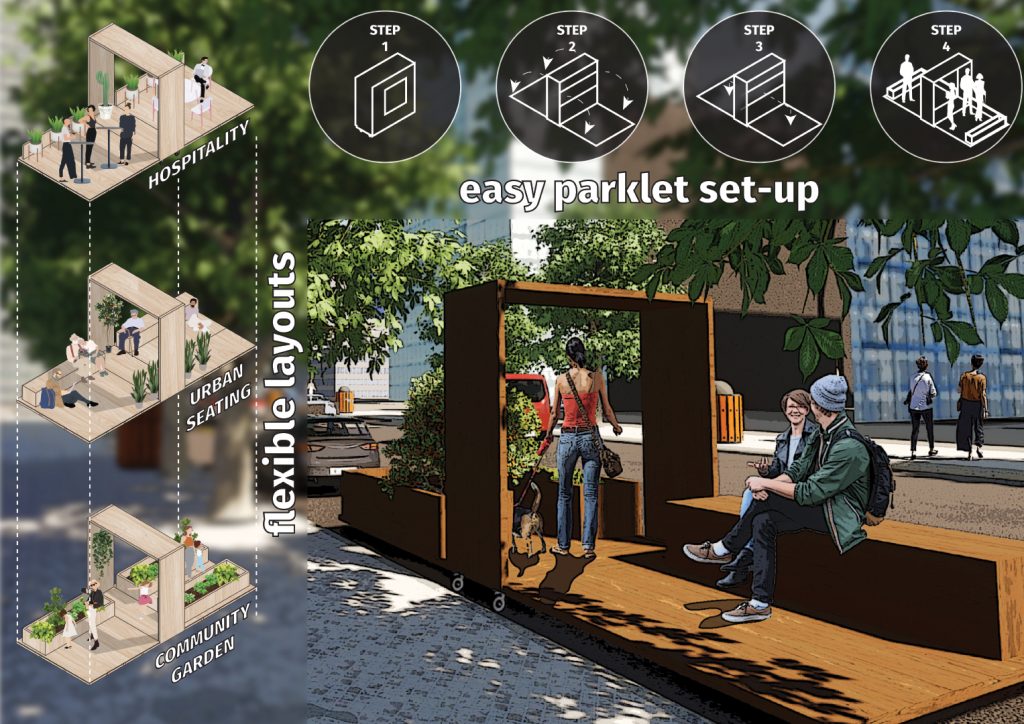 View Full screen
The Streetbox
Marcelo Diaz & Karla Diaz
Portable and Modular Parklet for community and commercial uses.
The STREETBOX is an instant parklet designed to make it easy to set-up your own pop-up public space without any major investment or labour. Perfect for communities and small businesses looking to swap an underutilised parking space with a temporary parking space-sized park.
Regular parklets demand labour and are often expensive with installation and maintenance paid for by the proponent and many complex bureaucratic processes. This hinders significantly its adoption and may obstruct access to the wider community wanting to provide with some little extra neighbourhood public space.
With this in mind, STREETBOX is a full self-contained parklet within a box, with a set-up that takes just minutes in being completed and provides a clever workaround from the "overregulation" for the installation of parklets in Sydney. The STREETBOX setups are dynamic and can be personalised according to the main use of the parklet, be it a community space, a community garden or commercial use by local cafes and restaurants.
The STREETBOX modular design may include seating, greenery, bike parking facilities, planters for community gardens and many more setups such as public verandas, performance venues, workshop spaces, podcast studios and libraries! Perfect for Sydney's bustling commercial and residential areas, we aim to make the parklet accessible to anyone and slowly transition to better public spaces for the Sydney community to enjoy.