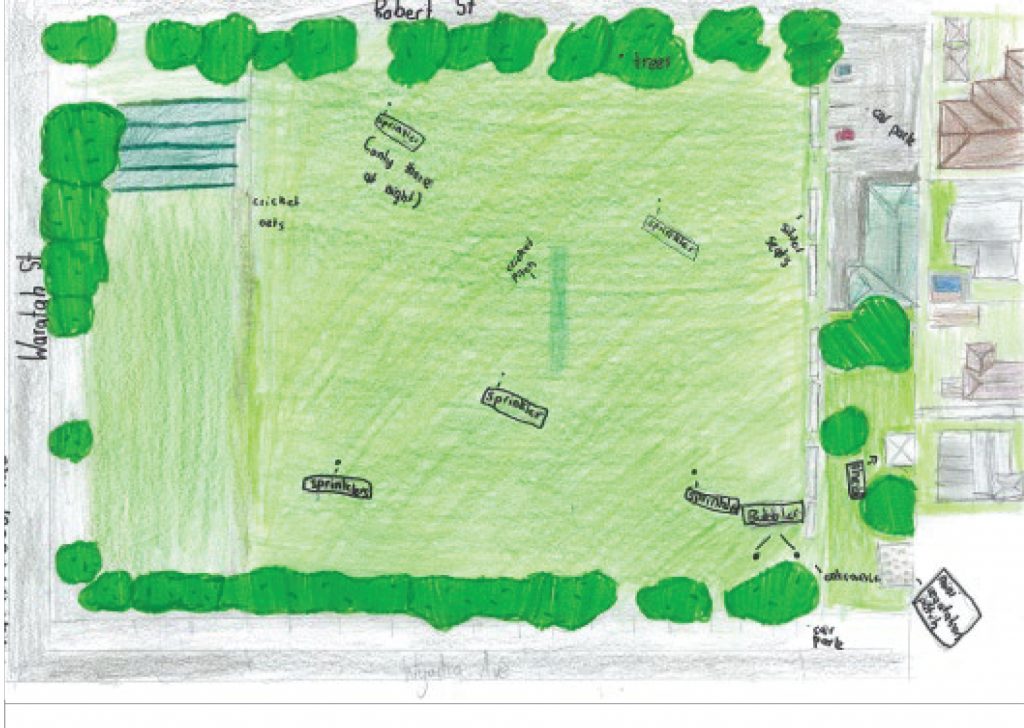 View Full screen
The Possibilities of Harbord Park
Year 6 students at Harbord Public School
Building a beneficial future.
My team would love to improve the Harbord Park by adding a couple of simple yet rewarding items. By adding a sprinkler, item shed, bubbler and mini garden, we are sure to impact the weak spots of Harbord Park and bring more citizens to this area. If we add these ideas to this field, it will create an amazing lifestyle for Sydneysiders, by promising the grass to be greener, people not having to transport items tiredly, quick clean flow of water when in need and improving the ecosystem by adding more greenery in our area. These useful items will take advantage of the field and make it a great public space by including items that most parks don't actually have, such as perfectly usable bubblers. I am certain that this establishment will transform our park as it supports our grass, making it greener and wards pollution away from our city (mini garden).
You may be thinking that by making a small green patch isn't going to do anything to our environment, yet as it all adds up, it makes a giant impact. Adding the item shed will allow people to simply open a door instead of having to walk their equipment over, and including a mini vegetation patch will look like a decoration that also encourages education about plants. Sprinklers will certainly upgrade our field to beautiful green grass and a bubbler is the one item that anyone would love, with a promised 1.5m apart due to the recent events.