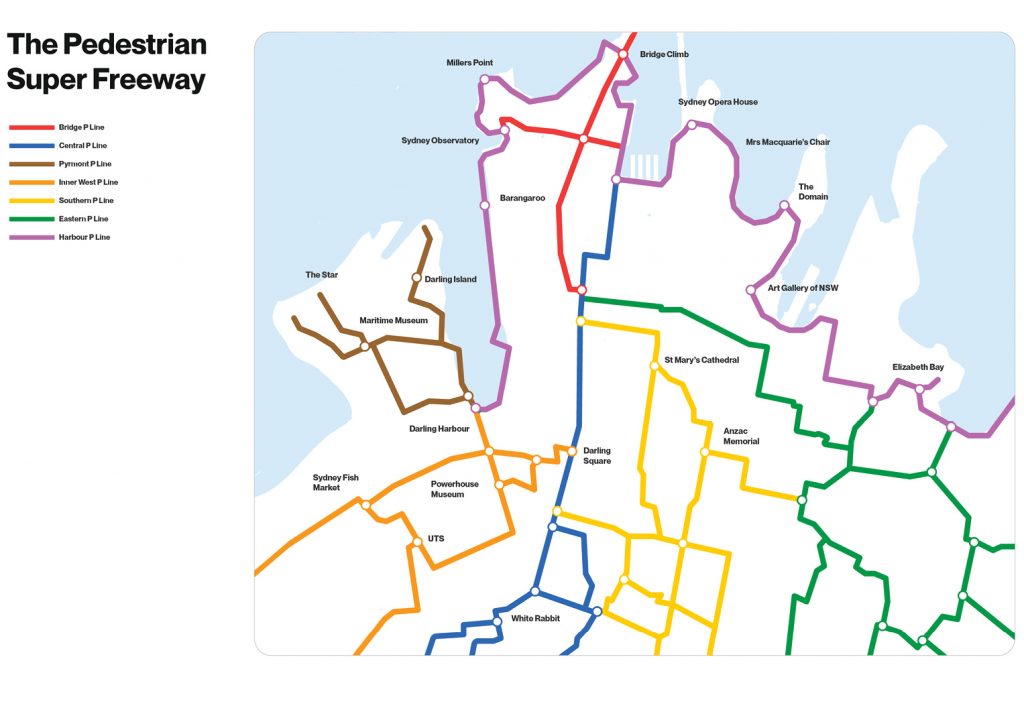 View Full screen
The Pedestrian Superhighway
Andrew Hoyne
Reclaiming the city, one step at a time
It's hard to promote walkability when so many streets are not pedestrian-friendly. What if we could turn some streets into pedestrian prioritised zones, while other streets became safer, and we linked them up to become a network all over the city and suburbs.
With the use of public transport on the downturn due to the current health pandemic, there is a huge desire for people to choose walking as their preferred method of getting around town.
Where the designated zone might be a busier road, there would be landscaped buffers. These streets would have more seating options along the journey. There is even be an opportunity to link them with painted paths and signage.
Our idea would culminate in a map that charts Sydney's footpaths – designed in the style of New York and London's iconic subway maps, but for active walking networks. It will reimagine the city's previously unnoticed spaces and streets as vibrant 'pedestrian freeways', giving people the opportunity to reclaim the city.
This map will make Sydney more a walkable and connected; where exercise, socialising and exploring the city's villages can be done all at once.