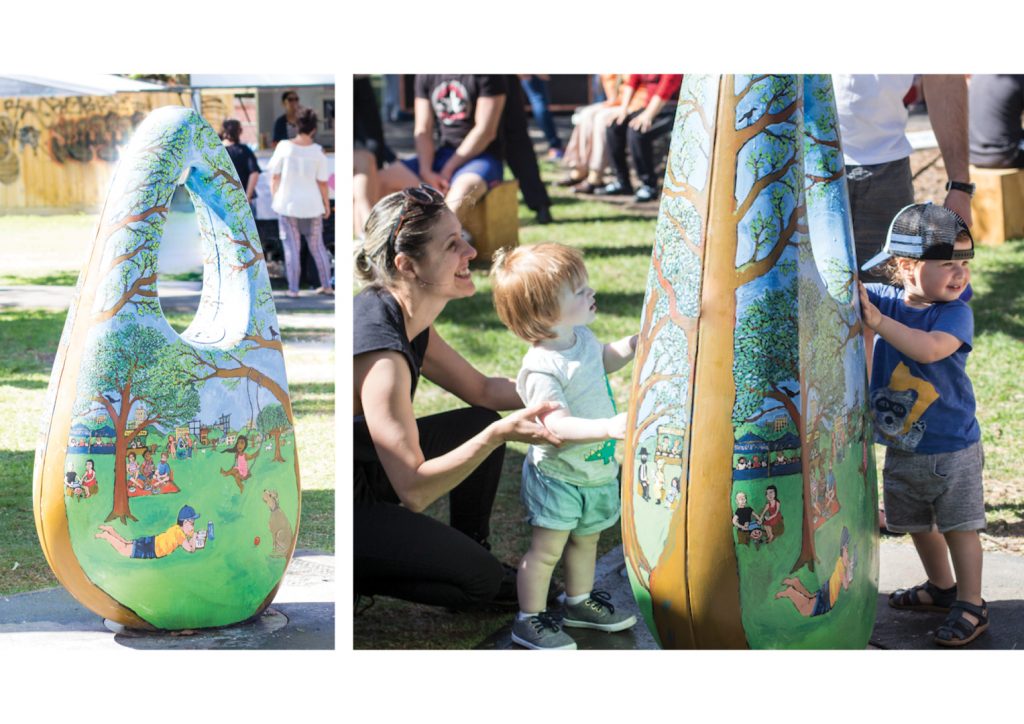 View Full screen
The O Initiative
Wendy Ray and Gretha Oost
Building community and enhancing public space through Art and Water.
The O initiative offers a way to bring communities together and provides a platform for artists to showcase their work. We use art and innovative design to reimagine the humble drinking fountain into an asset that inspires and engages people in public spaces.
The O initiative aims to elevate community and connection through art. We engage the public in the creation of a public asset, a blank O fountain. We start by asking what's important to them, what is their vision for their neighbourhood ? Then an artist translates this vision into a shared community identity.
Each O contains a story; a story about the community and artist behind it.
Each O becomes a striking piece of art that also functions as a water refilling station.
The O fountain becomes a legacy; a water fountain to refill and share stories at, a sculpture to wonder at and a piece of art that serves as a beacon for a shared vision.
It combines a functional need with an artistic outcome to promote the use of tap water and elevate community inclusivity.
In summary:
The O initiative reimagines infrastructure to help shift our behaviour to support more sustainable outcomes.
We tap into the power of art to catalyse change, through its ability to prompt reflection, encourage dialogue and create connection.
We engage users of a space to create a sense of ownership by weaving their needs and aspirations to create a common vision for that place.
We offer a positive perspective for people and place.