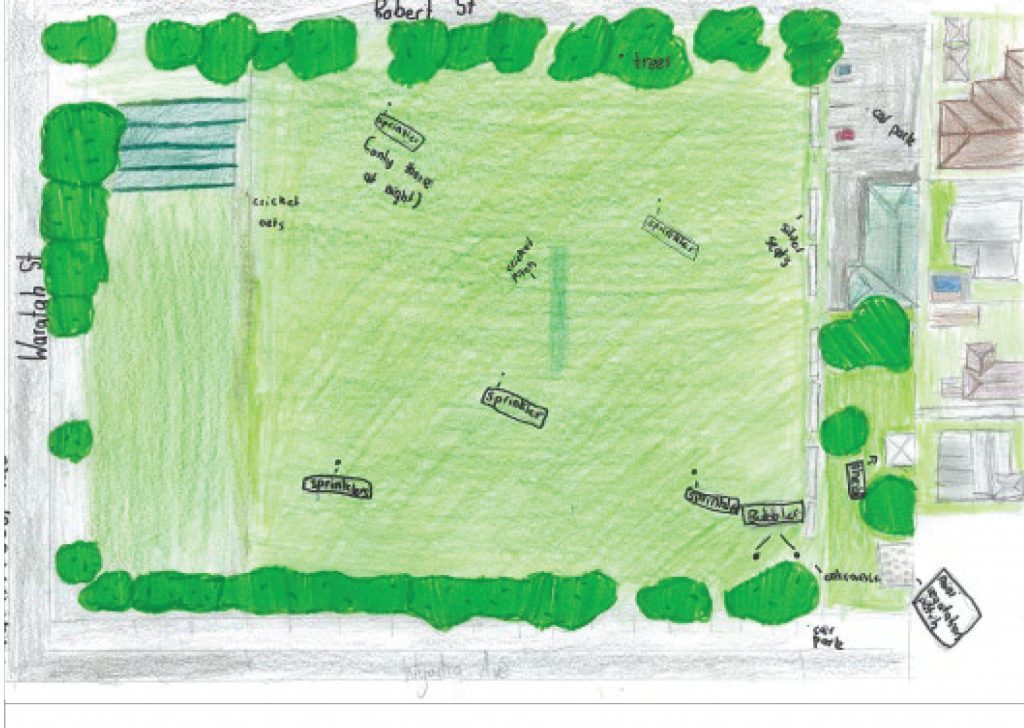 View Full screen
The improved Harbord Park
Year 6 students at Harbord Public School
Creating a happy and healthy environment for Sydneysiders.
I love Harbord Park, but we all know it needs some changes like new toilets, bubblers, bins and gardens to make the space the best it can be. I know I can make Harbord Park safer and better for
Sydneysiders. If we redo the park with my ideas it will be a happier and better place, enhancing the lives of all who use it.
My idea delivers great public space because I would add seating and barbeque areas. This means families and friends will enjoy spending time together and it will be a much more interesting and
inviting place for young and old.
My idea is very transformational. It doesn't cost as much as most ideas and it is easy to make the park a much more interesting and exciting home for the community.
These are the proposed changes I would like to make to the park:
1. New toilets – because the current ones are in bad condition.
2. Trees – we need them to breathe and to create a serene and luscious environment.
3. An undercover area – great for watching sport when it is wet and rainy.
4. Swings- perfect for use after school and on the weekend.
5. Outdoor Gym – a good way to stay fit and bring more people to Harbord Park.
6. Bins – additional bins are needed to keep the park clean, especially when school groups use it.
7. A water station – a sustainable way to keep hydrated. This is especially important as people use it for sport and fitness.
8. Barbeques- because who doesn't like to throw a sanga on the barbie?