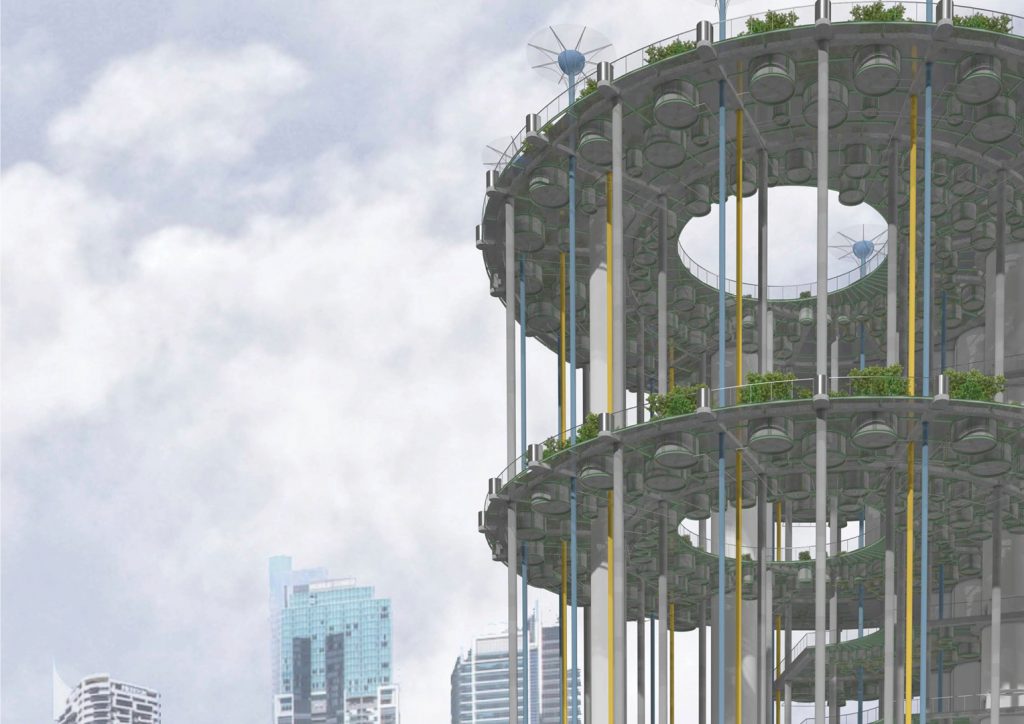 View Full screen
The Community Garden
Liezl Pajarin
Tumbalong Park Community Garden
The project is a proposal for a community garden located on the 90ø round at Tumbalong Park, Darling Harbour. The intention behind the community garden is to provide a one-size fits all plot of land for those who live or work in the Darling Harbour surrounds.
The brief for the project is encapsulated by the poem:
An everyday destination
For those who live or work closeby
Yearning for local produce
And facilities to grow their own
An easy stroll to the garden during your break
A market that's on the way home
To make a hearty meal
To give back
To contribute
The proposed model for the community garden includes stacked floors, semi-transparent floor materiality to ensure sunlight penetration to all floors, a radial organisation of planter boxes and uniformity in planning ensuring that the structure, water and irrigation services can align between floor to floor without disrupting the spatial organisation of the subsequent floors above and below.
The "green floors" are primarily open, allowing the natural elements to aide in the growth of the crops as they would in a natural agricultural setting. Meanwhile the waste and water cycle within the community garden is characterised by its human-scaled processes. At times, their actions may seem isolated however each member of the community must understand that they are part of a larger whole. Each person is to work with the whole community garden organisation in mind.