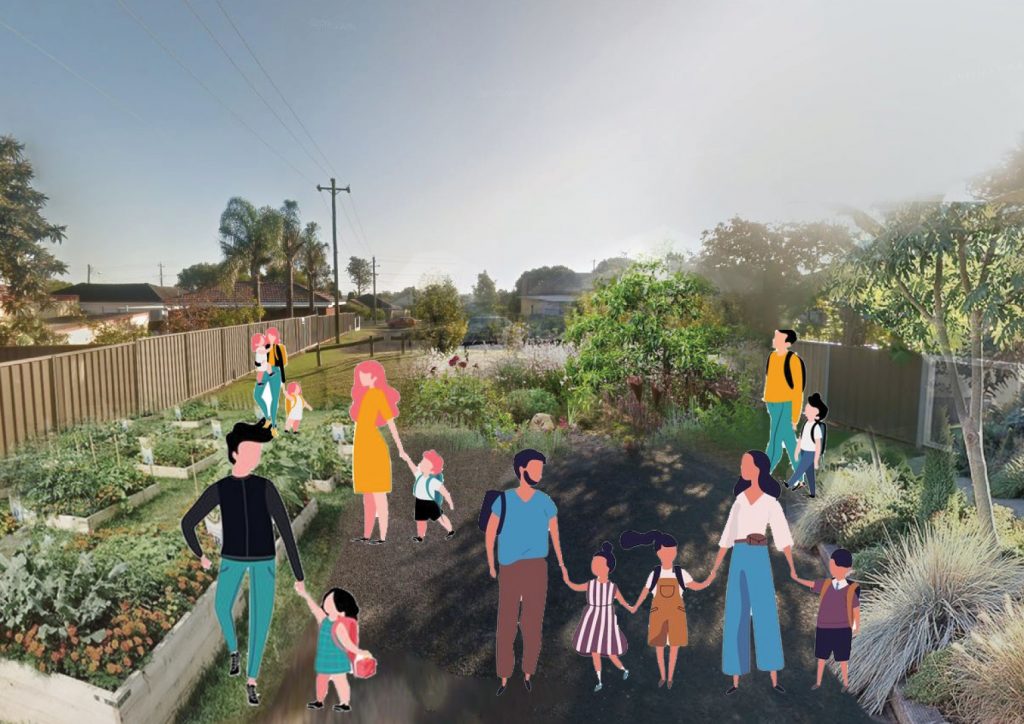 View Full screen
The Australian Backyard
Sally Hsu
An Australian Native Community Garden, the Heart of Every Community Laneway
Australian native community gardens will help link heritage and culture with social goodness. These community gardens will grow indigenous produce, which will be donated to either local food banks, or community members in need.
The Australian native community garden will partner with local schools to teach children about our indigenous heritage and agriculture methods. The project will also work with First Nations community to develop the vegetation concept and science program. This will enrich the education of children and provide a stronger Australian identity. Senior groups will also contribute to the indigenous community gardens, as an activity outlet, offering them participation within the community and interactions with local children, garden helpers and food bank helpers. Senior community member participation will further the social value of the garden and ensure that the young and old are able to earn, share ideas, engage in cultural experiences, and help their local community prosper.
Our idea has taken an unused area of a park or laneway, into a community hub where the young and old can offer their time and services to help others in their community. Individuals who help in the indigenous community garden will also learn about our heritage and new cooking ideas. Our idea will provide more social value to the park, improve community sustainability, and connect individuals within their communities in an educational manner.
The transformational aspect of the Australian native community gardens is its ability to bring together our indigenous heritage, learning, community connection, with social goodness.