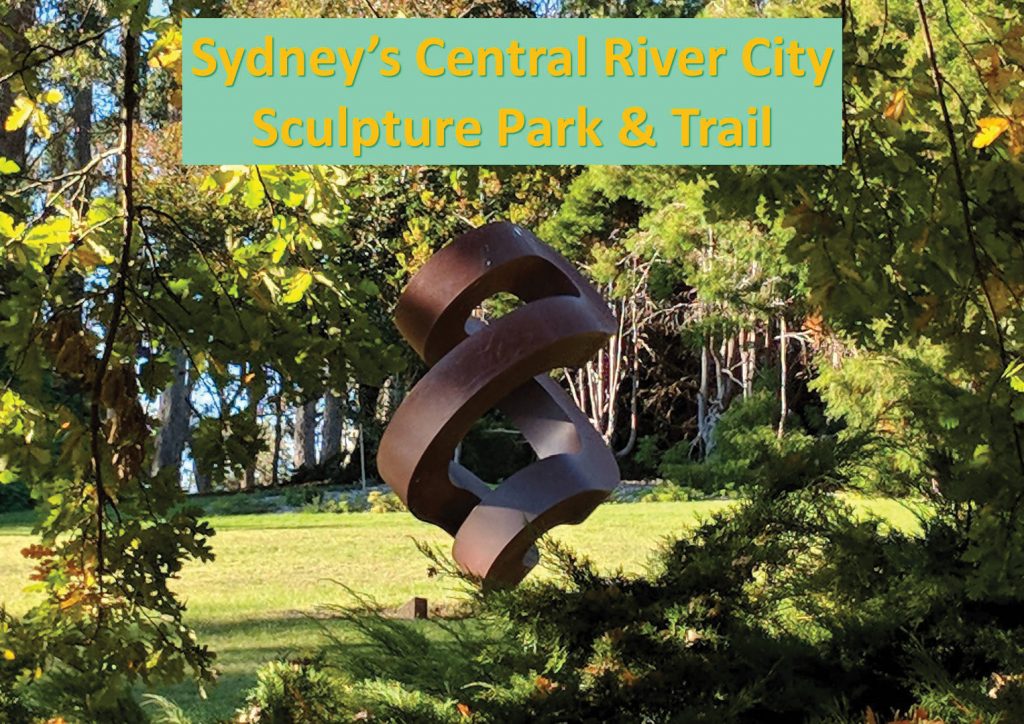 View Full screen
Sydney's Central River City Sculpture Park & Trail
Jeanette Brokman
An extraordinary whole day experience
The City of Parramatta at the heart of Greater Sydney's Central River City is undergoing unprecedented growth and change.
With its World Heritage listed Parramatta Park and old Government House a short stroll along the river from the City centre, and adjoining Wistaria Gardens and nationally listed East Cumberland Hospital Heritage estate with its rich botanic gardens, the City enjoys a plethora of green space that provides the perfect opportunity for a Sculpture Park and Trail.
While controversy still reigns in response to the proposed plans for the 'Powerhouse Parramatta', with its site further along the riverbank at Phillip Street, and a confidential 'Unsolicited Proposal' still under consideration for East Cumberland, the introduction of the Central River City Sculpture Park and accompanying Trail, would complement such plans. Alternately the community led vision for an Arts & Culture Precinct with its own iconic Museum at East Cumberland, and City Park at Phillip Street would feed into the vision.
Starting at Parramatta Square, the Sculpture Trail passes along the City's new Civic Link and riverside to Parramatta Park, with park's 'Cattle Paddock' the perfect backdrop for a Sculpture Park. The Trail then continues through Parramatta's much loved Wistaria Gardens, across the river to East Cumberland with its historical botanic gardens to the precinct's heritage core that provides an extraordinary end destination and whole day experience.