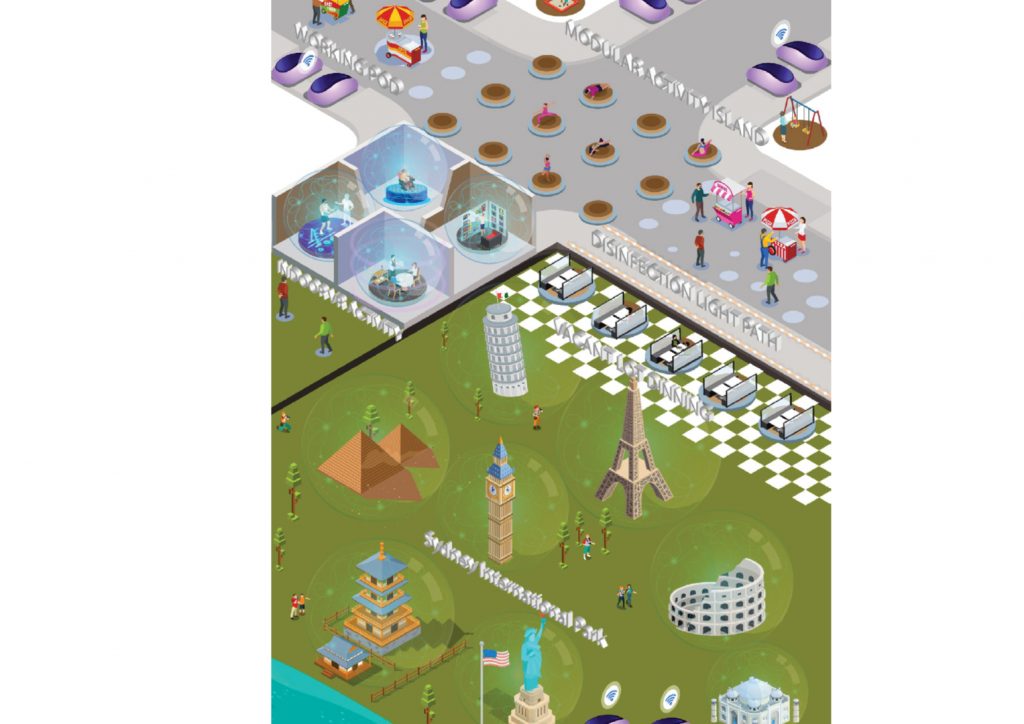 View Full screen
Sydney International Park
Pete Kityanyong, Narges Ahmadpour
Sydney International Park the future cultural hub of activity and the world virtual reality
The pandemic has completely changed the way we live our lives. Our desire to discover and explore the world has been severely hampered.
The Sydney International Park serves as a short getaway for Sydneysiders and a future hub of activity where iconic landmarks from around the globe will serve as a physical microcosm of the greater world that we've been missed. The park offers a rare escape from home for people to be active, learn about different cultures and discover the world through virtual reality.
The public park contains replicas of some of the world's most iconic attractions, festivals of international cuisines and 360° virtual chambers where people can travel the world using virtual reality devices. It serves as a sanctuary of solace for those who need a break from daily stresses and a cultural hub of entertainment and interactive experiences.
We are constantly adapting to new ways of living and working and so the concept of Eggshell pods will revolutionise public spaces, removing the barriers between public and private spaces. It will offer a place for people to relax, work, conduct meetings and connect with other pods around the world. Giving the need for social distancing, the circular modular islands concept is to car-free streetscape with circular stages of activities and the ultraviolet light strips around the park will help reduce the anxiety caused by pollution.
This one of a kind park will transform our underused public facilities into environmentally sustainable precincts that our communities can truly benefit from.