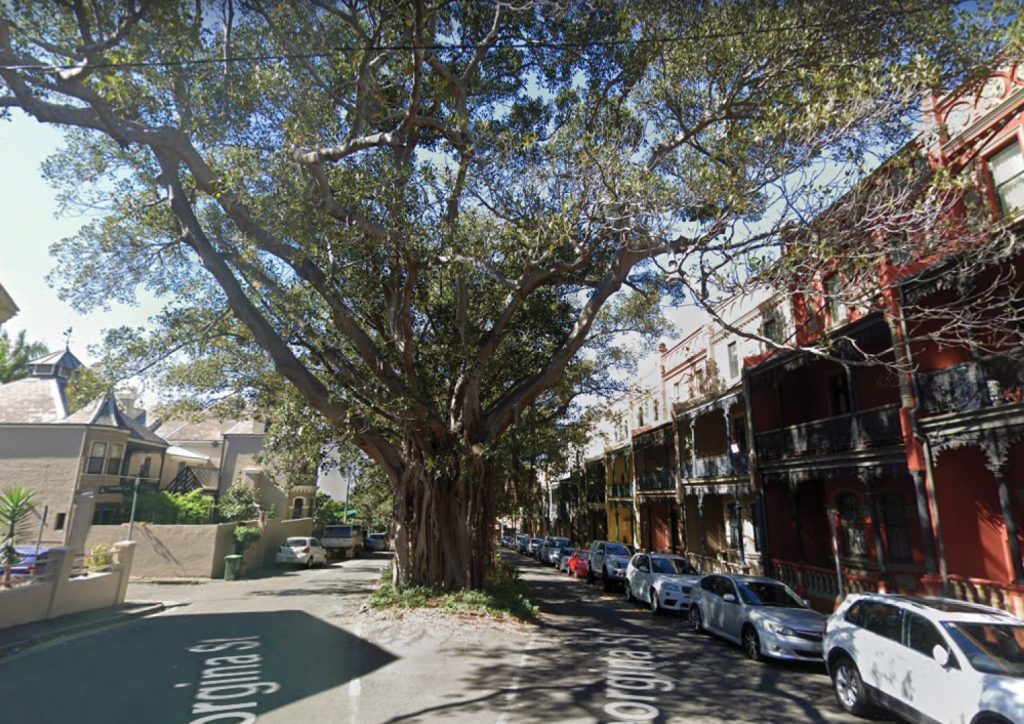 View Full screen
Sydney Canopy
Jeroen van Kernebeek, Henry Ko
A city tree canopy for a greener, healthier and connected Sydney
Sydneysiders love being outdoors. We have the beautiful weather, but we have high UV exposure (causing skin cancer) and the climate is warming. Also, we have a lot of traffic pollution. By creating central nature strips with large-canopy trees such as Moreton Bay fig trees in the middle of roads, we can create a streetscape that provides street-wide UV-protection; keeps the city cooler and more pleasant to live in; cleans the air and is visually appealing.
Sydney's parks lack canopy cover. The large swaths of open grass provide little use for local communities due to sun and heat exposure. We envision trees covering large areas of parks around Sydney, to make them more visually inspiring and increase their usability. Residents will benefit from increased shade for their walks, to enjoy BBQs, picnics and other family activities under protection from trees.
Street nature strips and parks create a connected habitat for city wildlife. Trees will create a network of local ecosystems supporting wildlife and biodiversity. They also help to combat climate change as carbon sinks and reduce the city's energy use because of their temperature regulatory effect.
Trees and urban greenery provide a sense of calm to busy city dwellers, and have been shown to bring lots of benefits for the mental and physical well-being of people.
So, let's fill up Sydney's streets, parks and open spaces with more trees! It will transform Sydney into an even more liveable, visually appealing and healthier model international city.
Let's Tree-Up Sydney!