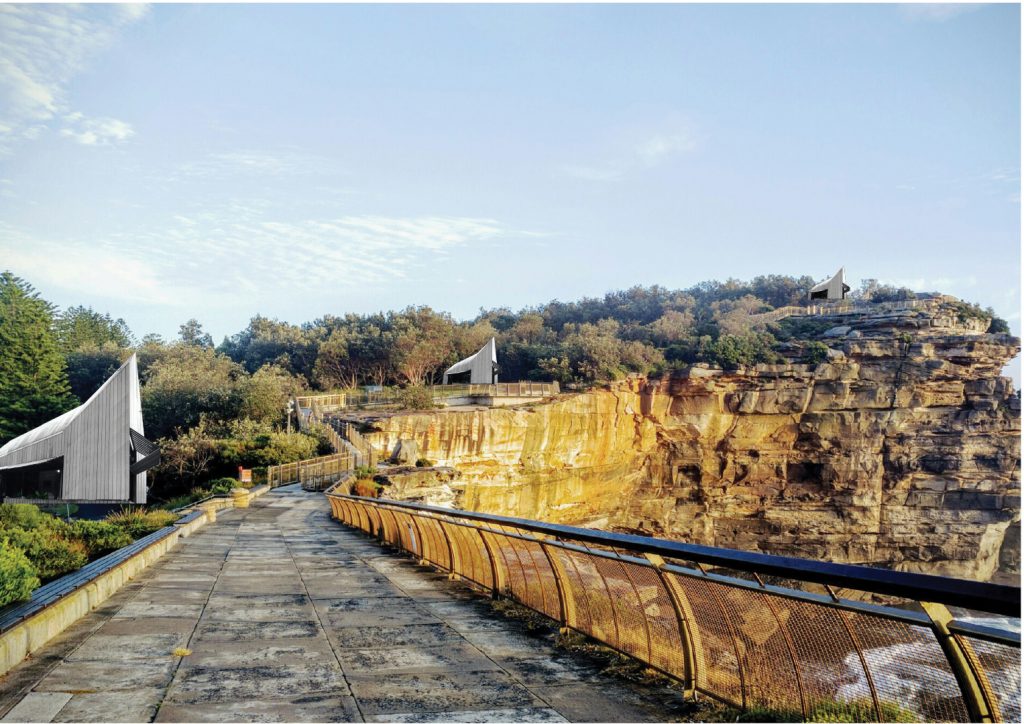 View Full screen
SOTERIA
Emma Rees-Raaijmakers
SOTERIA has the potential to save lives. A place for refuge in moments of crisis.
SOTERIA is conceived as a discreet refuge inserted into intentionally-chosen public spaces of our cities. These are spaces where those suffering may choose to seek release from their burdens. These spaces are someone's rock bottom. They are a last resort. SOTERIA acknowledges a threshold – the choice between life and death. Suicide is the leading cause of death for people aged between 15-44, and around 2,500 people will die each year from suicide in Australia. It is quite possible that 2020 will increase this even further.
SOTERIA, at its most basic, is a place for a person to pause. A chance for them to second-guess their decision and ask themselves if there's another option. It would be occupied around the clock, providing a sanctuary and an ear to listen, free of judgement. The SOTERIA 'wardens' (local community and other invested individuals) by proximity and presence will bring much-needed humanity into that space and that moment.
The first iteration of SOTERIA is imagined as a few simple sculptural structures dotted amongst the parklands at The Gap, a shared space both iconic and tragic. The pathway of intervention is well trodden here – where many individuals have stepped in to save someone else's life over the years. SOTERIA will build upon this history, providing a more permanent, intentional and positive infrastructure in this public space. SOTERIA offers quiet refuge and opportunity for reflection and intervention, providing a base and a beacon of hope, sending the message that every life matters.