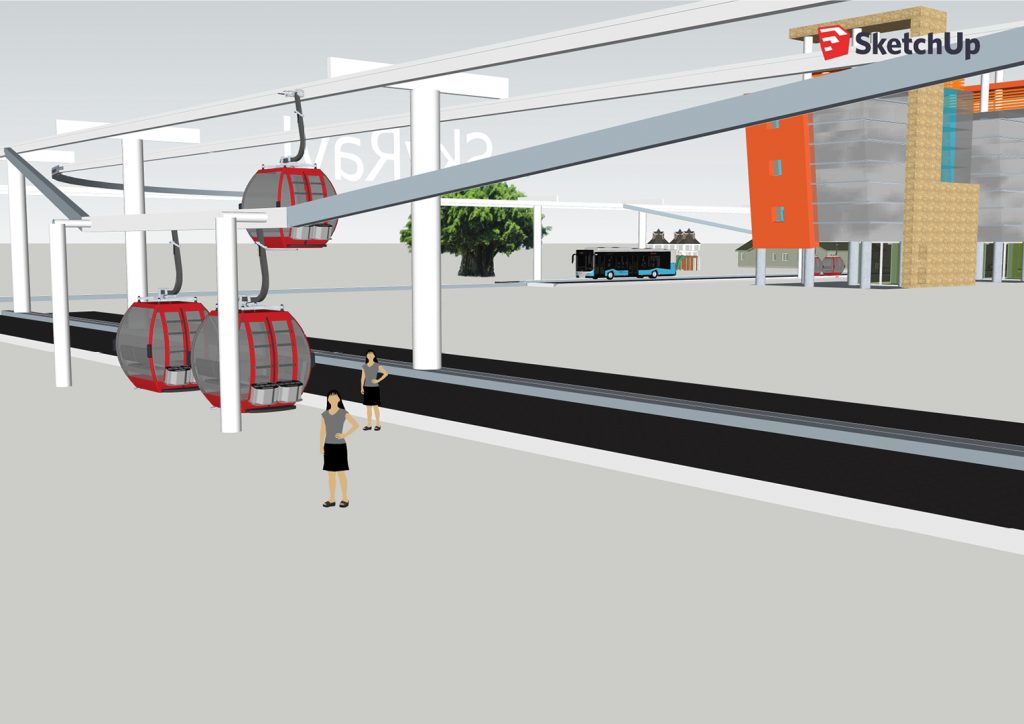 View Full screen
SkyRayl
Stephen Ray
Let's elevate vehicles off surface roads and reclaim these spaces for the people
SkyRayl is a lightweight, personal transport system suspended above existing road corridors. Various types of vehicles are suspended from the track network including personal ski gondola type pods or cargo pods for freight. Each pod has its own motor and battery and is automated using a subset of existing autonomous vehicle technology.
The system uses a simple binary (stay or switch) mechanism to form a network to eventually cover all areas and phase out surface transport as the network develops.
Sydneysiders would start to see the benefits from this system as an alternative way to get from A to B passing the traffic below them. Autonomously, safely, quickly and using renewable electricity.
As the network develops and vehicles are phased over to the new system, old roads and car parks are now available to be made into new usable public spaces like parks, bike tracks etc.
This project could reshape many aspects of our lives with benefits like faster, more relaxed commutes, safer travel for passengers, pedestrians and cyclists. Disabled and elderly people could have the same freedom to move about as everyone else and we could even have a few drinks without risking other peoples' lives on the road.
The benefits to the economy would not come at a better time to recover from the Covid-19 recession when considering the productivity gains and jobs created to build the network