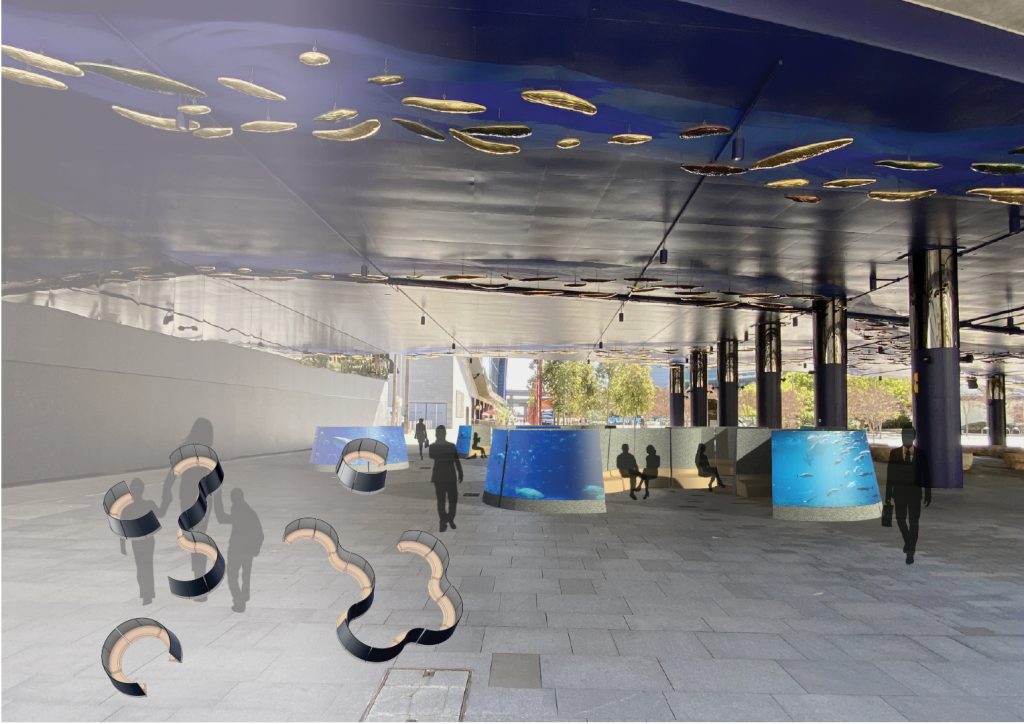 View Full screen
Sea Wall
Kathy Ky, Jordan Ang, Nathanael Mah
Sea Wall provides separated conducive spaces in the underutilized area under the bridge
The Sea Wall consist of modules of a sound barrier partition, LED display panel, and a bench seating. Combining them to form an organic coral-like form that weaves through the underside of the bridge.
It creates a transitional space from one side of the bridge to the other, imparting an experience of travelling through a tunnel under the beautiful dense ocean. The organic natural structure and continuously flowing imagery of ocean life forces a perspective like no other, creating an immersive experience when passing through the space.
The space is also transformed to create pockets of isolated spaces where the public can seat, gather, and hold activities in, fully utilizing the space in which currently is just a passageway.
The modules can be configured to best suit the space under the bridge, or rearrange to cater to organised events.