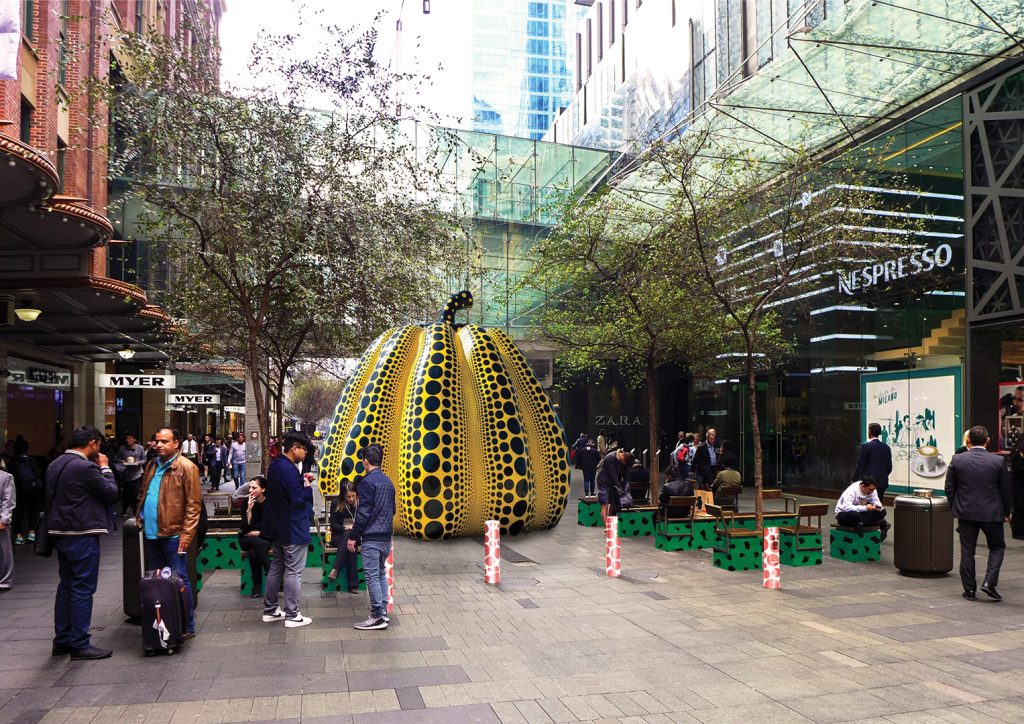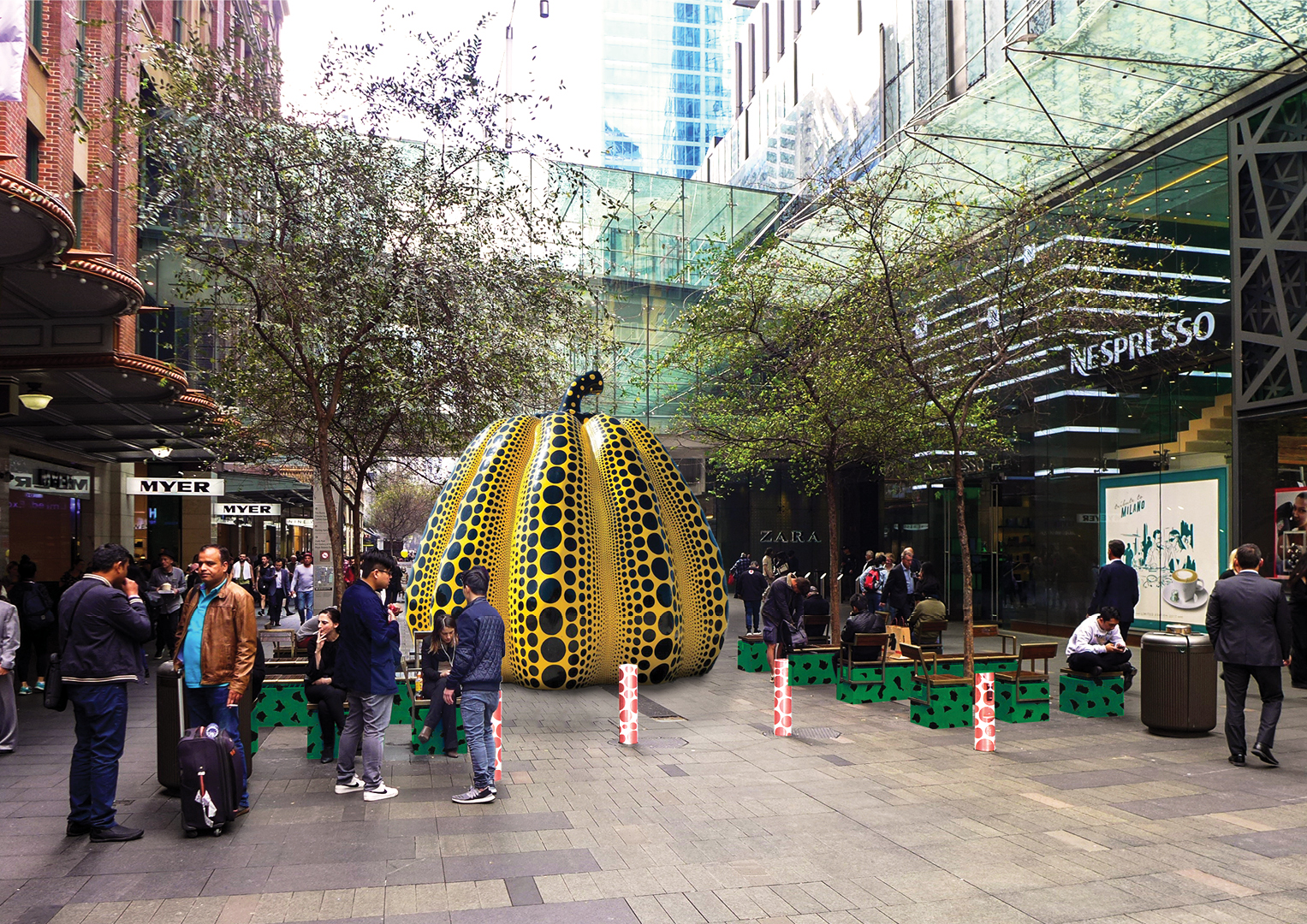 View Full screen
Sculptures in the City
Laura Trevini, Daniel Gunning & Marianne Chemuel
Wander the City's public spaces and discover world-class public art across an iconic urban landscape.
Inspired by Sculptures by the Sea, our project builds on the idea by introducing Sculptures in the City. This proposal seeks partnerships with various artists to reinvigorate the Sydney CBD with immersive public art installations and sculptures that the public can discover safely. These creative pieces can range from experiential to traditional differing diversely in terms of form, scale and medium. As our render depicts, this will span over from Pitt Street to World Square.
Set amongst the iconic architecture of the City's urban landscape, Sydneysiders will get the chance to go outside and walk around the city to discover powerful creative installations in public spaces. Not only does it allow the community to celebrate our nation's art and culture, but it will also engage visitors and passers-by alike. It will encourage the public to be active, all whilst admiring an artistic makeover of brilliant, playful and captivating sculptures and installations.
This project delivers great public space because it's resurrecting a quiet, unoccupied open environment that will encourage Sydneysiders to get out and about. Not only is it an opportunity for our Australian artists to have their work on display, but it also injects culture and life into an empty corporate jungle that will invite people of all ages to enjoy and engage. Plus, surrounding businesses within the vicinity will benefit financially from foot traffic.
This project becomes transformational in the sense that it challenges traditional thinking about public space and animates an iconic urban landscape to attract visitors.