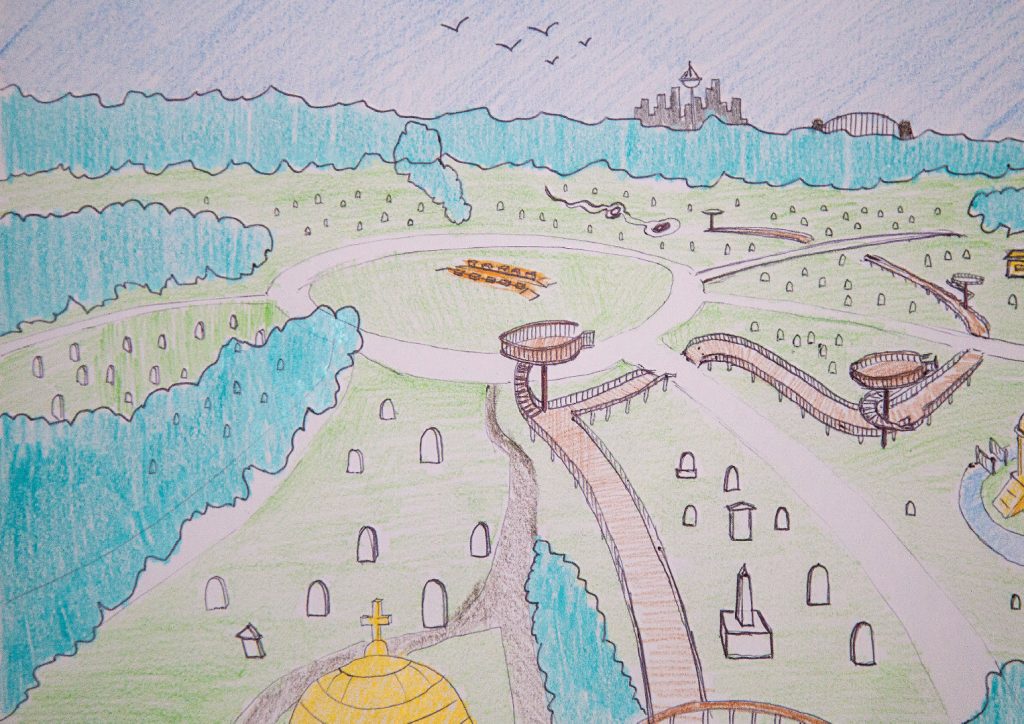 View Full screen
Rookwood Cemetery Skyward Views
Natalie Gane
Building an active community in Sydney's historic cemetery
Rookwood Cemetery is a crown cemetery, owned by the public, that is about the same size as the Sydney CBD.
Rookwood General Cemetery currently encourages the use of this public space with art exhibitions, tours, seminars and community events. Until recent decades, families would make regular day-trips to Rookwood, visiting and paying respect to loved ones, whilst also spending quality family time together using rest houses and open spaces for picnicking.
Rookwood General Cemetery seeks to invite greater public use of our historic site, in the heart of Western Sydney, in a way that maintains honour and respect for those who have passed, by installing key infrastructure to increase accessibility and create activities to encourage healthy active lifestyles.
The key feature of this installation is a new elevated walking path with raised viewing platforms. This would be sympathetic to the heritage surrounds and would harness the breathtaking, currently unseen, views across the grounds that expand right through to Sydney's own iconic skyline.
To complement this, we would also include ground-level walking trails, cycling paths, picnic areas, children's play areas, exercise stations, bench seating and interpretive signs for historical sites.
These would then allow us to host regular public events such as fun runs, cycling events, scavenger hunts, farmers markets, community gardens and panel discussions/dinners throughout the grounds.
This new infrastructure would be respectfully woven throughout the cemetery to ensure continued public use, even after Rookwood is no longer available for burials.