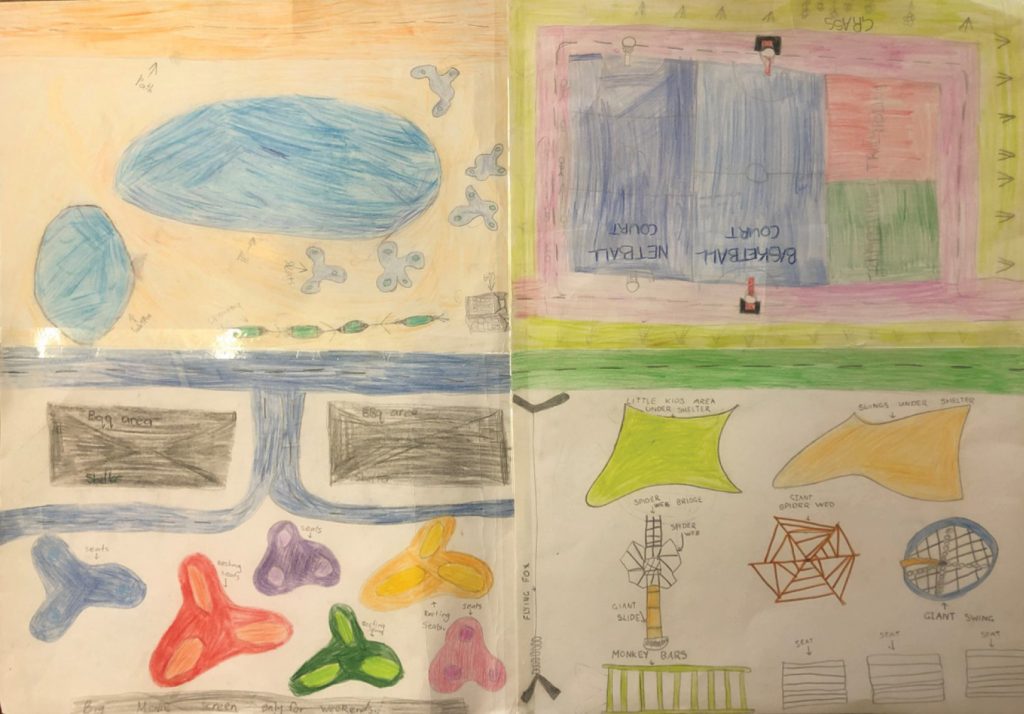 View Full screen
Quadrant Park
Israel Matiu, Sydney Matiu and Nazzi Matiu
Swim, eat, play and move
We have created a design with 4 quadrants to create a great multi purpose facility, so families can spend the whole day there and use frequently.
Our four zones from left to right are;
SWIM ZONE
We have created a swimming pool with custom seating and BBQ zone with more custom seating.
SPORT ZONE
Basketball and netball courts
COME PLAY BASKETBALL IT WILL MAKE YOU SMARTER & YOU LEARN TEAM WORK
Q: Does playing basketball make me smarter?
Basketball & any high intensity sport can help you to increase "fast thinking".
PICNIC FAMILY FUN ZONE
Dynamic Colourful seating and picnic zones each differentiated in a bright colour and unique shape.
KIDS PLAY AREA
Custom elements for Sensory, Creative, social , imaginative and active play.