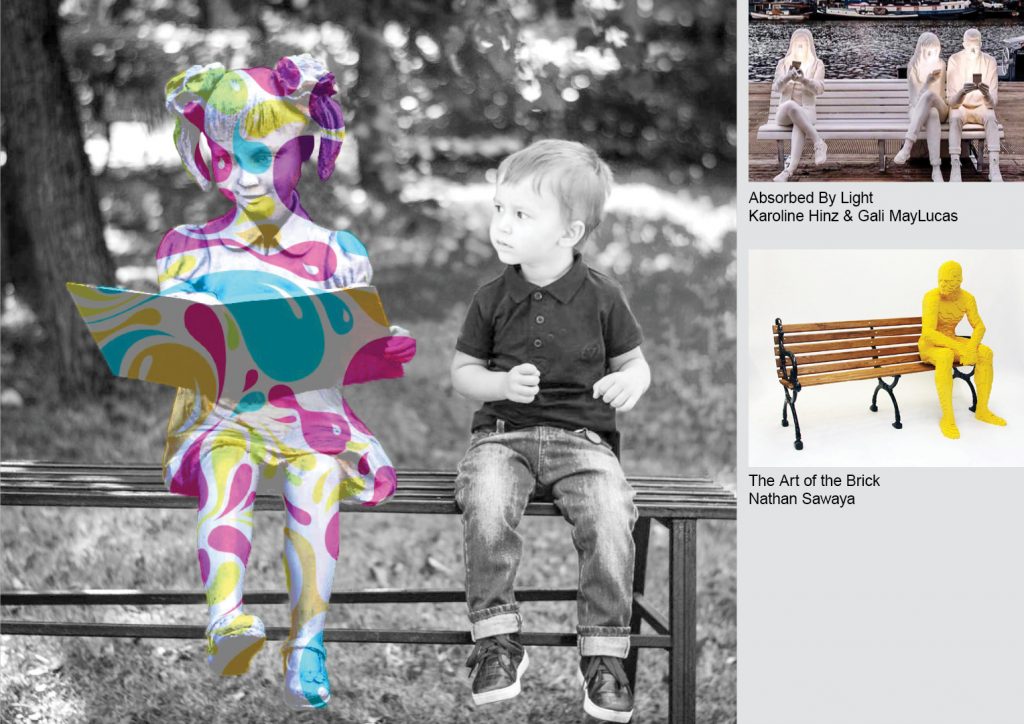 View Full screen
Public seats as public art. Enable social distancing artistically
Gabrielle Filtz & Emile Rademeyer
Transform public seating into public art and enable social distancing in an artistic manner.
COVID19 restrictions had the public not being able to have access to traditional art and culture locations like galleries. I propose to bring art to the public by transforming the humble public seat into a public work of art, using sculpture as an 'artistic' barrier to enable safe social distancing.
Our public spaces have become an eyesore with ugly decals plastered everywhere, negative messaging surrounding us, and just plain ugly barriers and tape cordoning seats and benches off, where not suitable to sit at a safe distance. Instead of decals, barriers and tape, I propose benches or seats to incorporate a sculptural element in a seated position as a natural and artistic barrier to facilitate social distancing on public seating.
Various local artists are to paint and decorate for public display the seated sculptures incorporated onto the benches for the enjoyment of the local community and visitors alike. This can include park benches, playgrounds, bus stops, libraries, art galleries seats etc. The seated sculptures are to transform public seating by bringing back a safe and comforting "closeness" to the current empty seats and cordoned off seating areas. A simple QR code on each bench can be scanned to open up a webpage containing the artist's name, information and story behind the artwork.
The sculptural seats and benches are an opportunity to connect with the community by means of art, solving social distancing concerns as well as beautifying the environment by eliminating ugly barriers, decals and tape.