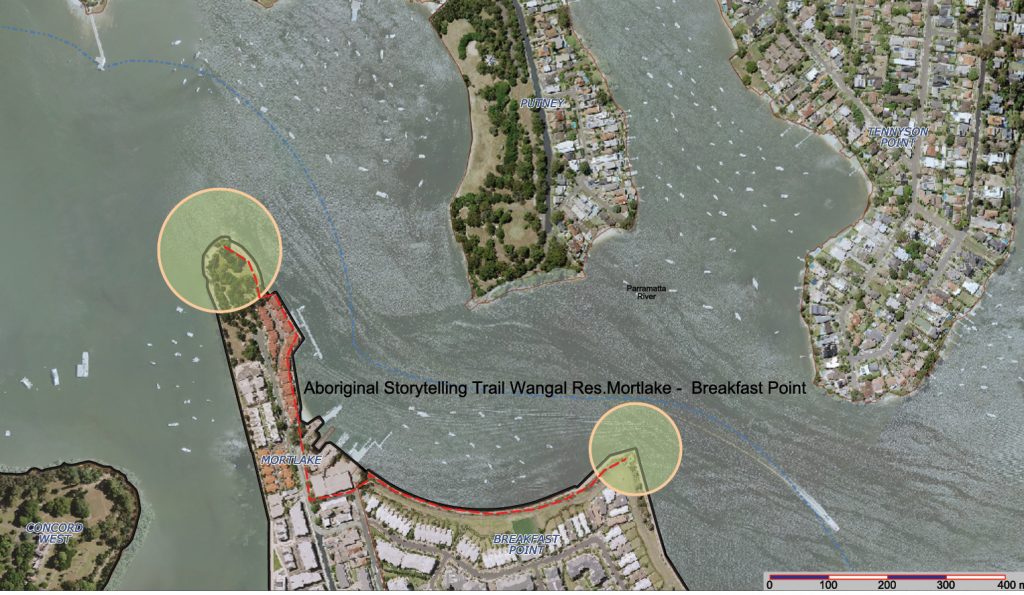 View Full screen
Pre-contact Aboriginal Storytelling Trail
Vincent Conroy
The Breakfast Point - Wangal Res.Aboriginal Story telling foreshore trail
It is proposed that an Aboriginal Story telling trail is established between Wangal Reserve in Mortlake, and Breakfast Point to tell the pre-contact cultural heritage of this place in accordance with advice from the (MLALC) Metropolitan Local Aboriginal Land.
There are no images of this story which remain on this foreshore and therefore it is proposed that it is delivered in a digital format.
Council could deliver launch the project in NAIDOC week 2020.
The project in 2020 (due to Covid 19 regulations) would involve filming aboriginal story telling at Wangal Reserve in Mortlake in 3 minute video clips to be loaded onto Councils website, YouTube, video screens at Council venues and made available to MLALC and local schools.
The story tellers would be engaged by Council through the MLALC and present stories which address the NAIDOC week theme 'Always was and Always will be', enhance Reconciliation, address the cultural heritage of this place and importantly demonstrate the continuity of aboriginal connection with the Parramatta River.
The intent in 2021 as restrictions ease would be to hold 3 story telling sessions annually on the foreshore trail which are filmed with a socially distanced audience in collaboration with MLALC and the local community to build a resource over the next 4 years reflecting the aboriginal stories of this place before first contact with the First Fleet officers occurred at Breakfast Point in 1788 .