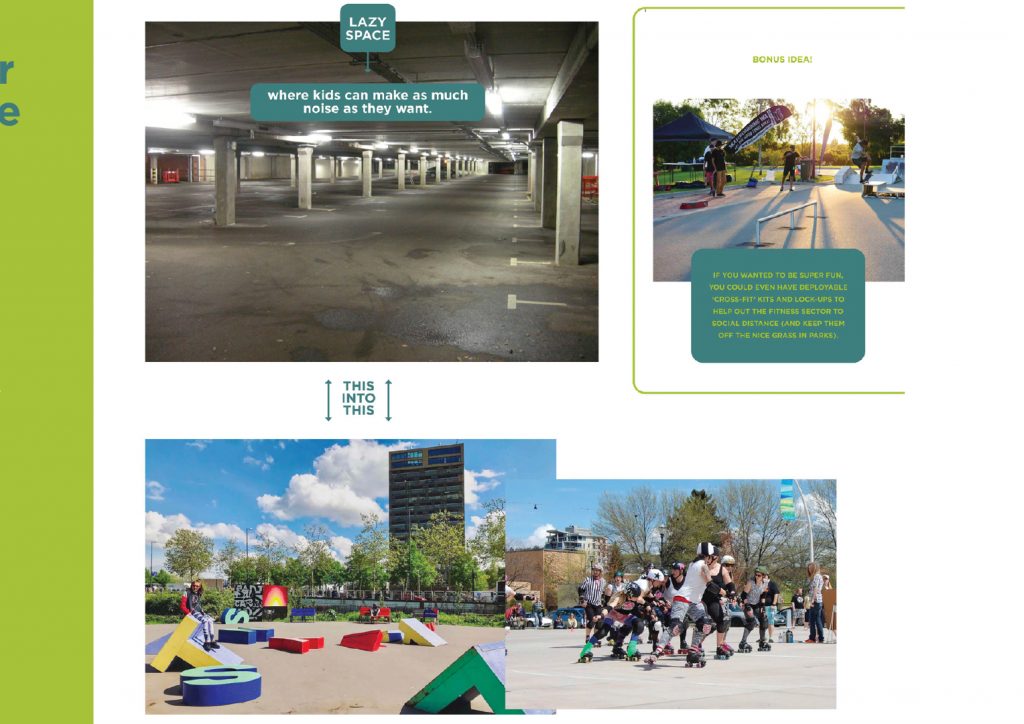 View Full screen
Pop-up Roller Derby & Skate Parks.
Jess Miller & Claire Sutton
Because you can't skate/roll when it rains.
We're making some progress on the installation of more skate parks (mostly used by young and teenage boys) throughout the City, but we're a bit deficient when it comes to providing space for girls roller sports like skating and roller derby.
When it rains there is not skating at all.
So why wouldn't we have a few pop-up skating kits in undercover carparks ready to go? You can make noise without annoying the neighbours, stay dry and be active.
There is a huge inequity of public space when it comes to people who are older (and can drive) and people who can't (young people). So it would be more than fair to set aside a floor or two of public car park places on weekends and after hours to provide young people to hang out and roll.