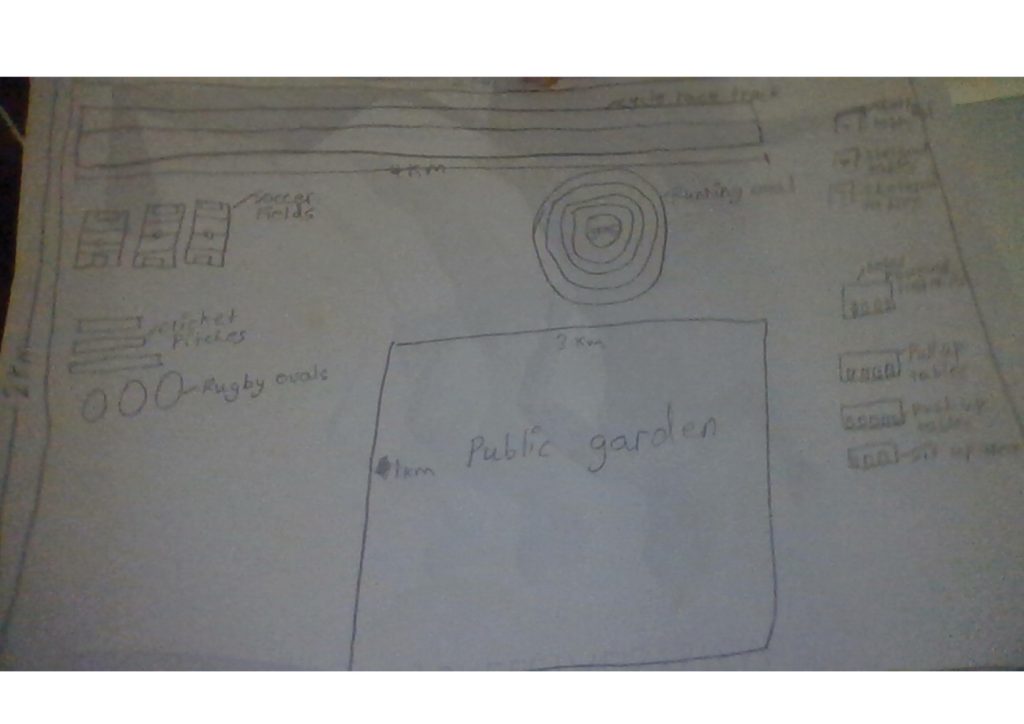 View Full screen
Pine Reserve
Rithvik Kanduri
Slide or ride into the future
My park the pine reserve will have a public garden with automatic timed sprinklers to hydrate the garden and keep the plants alive the purpose of the garden is for regenerating oxygen i will also give the pine reserve picnic benches and i come with it I will also add an electric barbecue stove to cook and reheat food and on top of all that i will have a slanted shelter. To slide the water to the opposite side of the people who are having their meal.
For the pine reserve sport category I will add long 4 KM cycle race tracks. For all the people who come to Pine Reserve to play soccer I will add small, medium and full sized soccer fields. And for those who come to play rugby or cricket will have small, medium or full sized ovals/pitches. My sport category will also have play equipment for the children especially with lots of slides and a 800 km Olympic running oval for those who want to practice their running. For the people who want to work out I am putting electronic solar powered treadmills and some high pull up bars, push up tables and to conclude the sport category I will add some sit up tables.
I hope my idea will make a better life for Sydneysiders because the Pine reserve is all open planned with all the luxury accommodations to have some fun or just do your daily routine one of the purposes.