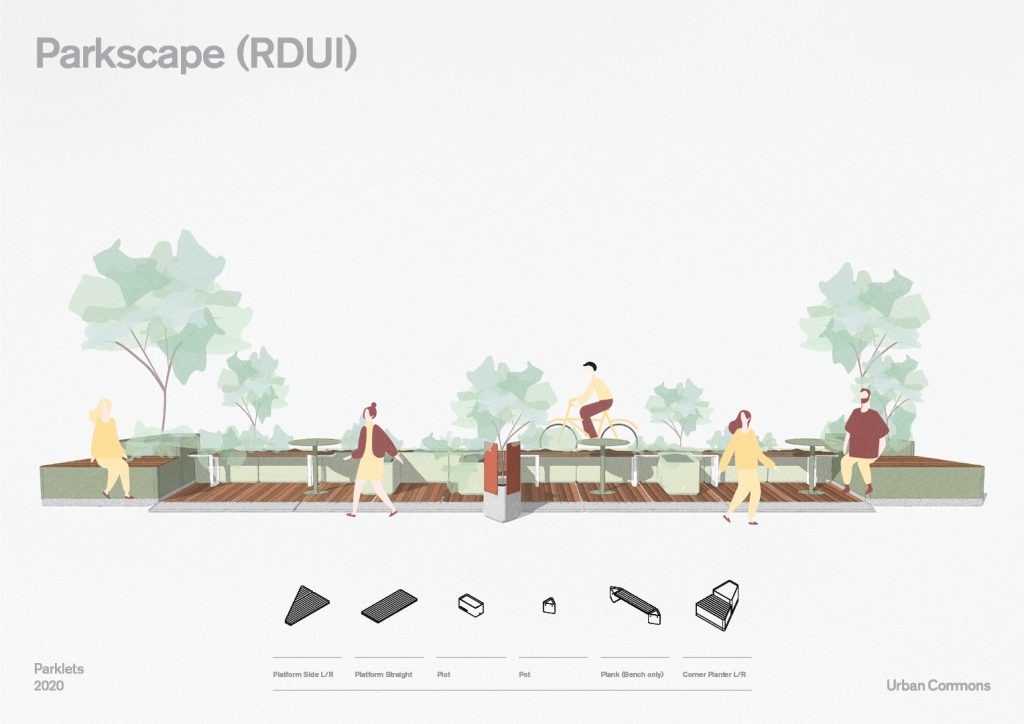 View Full screen
Parkscape (medium term parklets)
Justin Hutchinson
Parkscape is a kit of parts to rapidly transform our streets into more livable and people friendly spaces.
As our population grows and transport challenges become more complex, there are real opportunities for Rapidly Deployable Urban Infrastructure (RDUI). Our streets, public spaces and transport networks must be adapted to meet the travel demands of the future while ensuring cities become more people-centric. We need wider footpaths to provide for greater pedestrian activity that our growing cities are experiencing; we require more bicycle-friendly parking, seating and greening of our urban spaces. We have developed a range of RDUI platforms, planters, seating and bicycle parking solutions that allow car spaces to be rapidly transformed into footpath extensions.
Our systems are flexible and robust in their design, having already spent many years out in the wilderness, rigorously tested outside cafes, bars, schools and apartment developments.
Parkscape (RDUI)
Parkscape is comprised of four modular elements, Platform, Plot, Plank and Pot plus various curb plates, entry ramps and large corner planters. As Rapidly deployable Infrastructure, Parkscape transforms street parking into people-centric spaces and makes for a desirable green oasis in the urban jungle. Ideal for cafes looking to extend their street presence or schools looking to make a safer entry by adding bicycle parking, seating and planting.