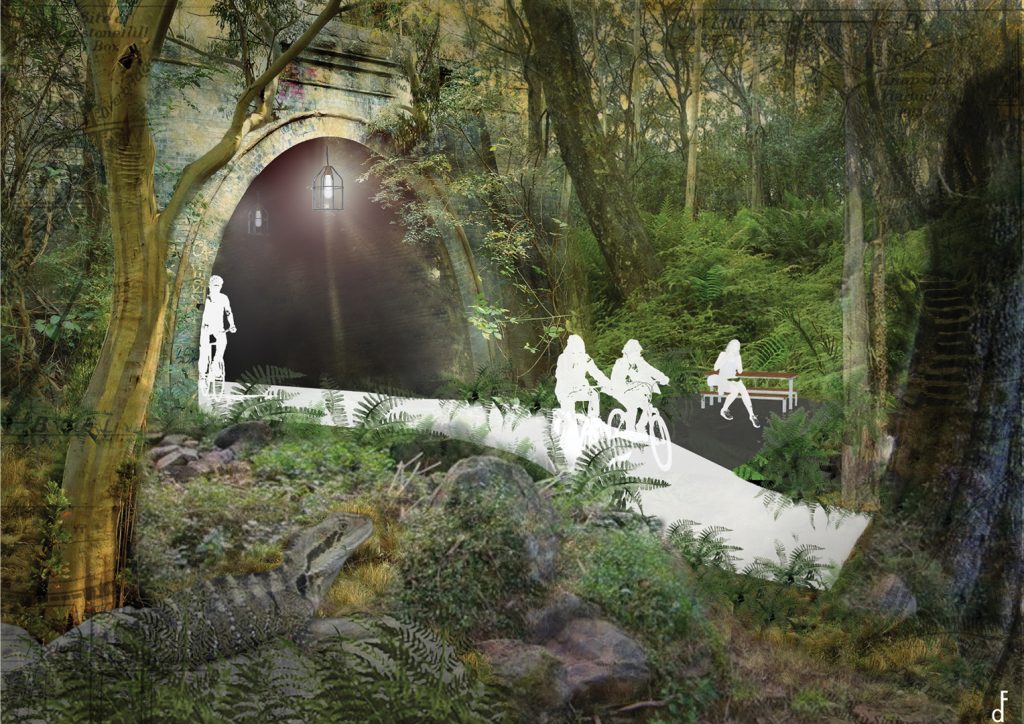 View Full screen
Open Glenbrook Tunnel
Adam Podolski
Reopen Glenbrook tunnel to create a heritage and discovery trail
This project will create a better life for Sydneysiders by creating a safe and beautiful connection between the Lower Blue Mountains to Penrith and the Nepean River. It will reveal the 1891 heritage-listed Glenbrook tunnel and fill a "missing link" between mountains attractions (cafes, National Park, mountain bike paths) and the nearby Nepean River, "Yandhi" bridge and Penrith Lakes parklands. The exciting experience of using the tunnel in its dramatic landscape will create a "Parkland City" tourist attraction and improve local active transport connections.
This project will create a great public place, above and below ground and meet growing demand for space in western Sydney . The S curved, 660 metre long tunnel is a beautiful heritage feature. Travelling through the tunnel will be an exciting journey. The entire route will reveal dramatic works that addressed the challenges of crossing the mountains in the 1890s – as well as the tunnel, the proposed route includes zig zags, sidings and cuttings. It will link existing bushland reserves and historic tracks and reveal hidden bushland gullies and secluded local creeks.
The project will transform the eastern escarpment from a place that presents a formidable barrier to cyclists and riders, to a place that invites visitiors with the promise of an attractive and safe journey with an easy grade. It will transform a hard-to-access, weedy gully into an exciting space that's been re-imagined as a functional transport connection.