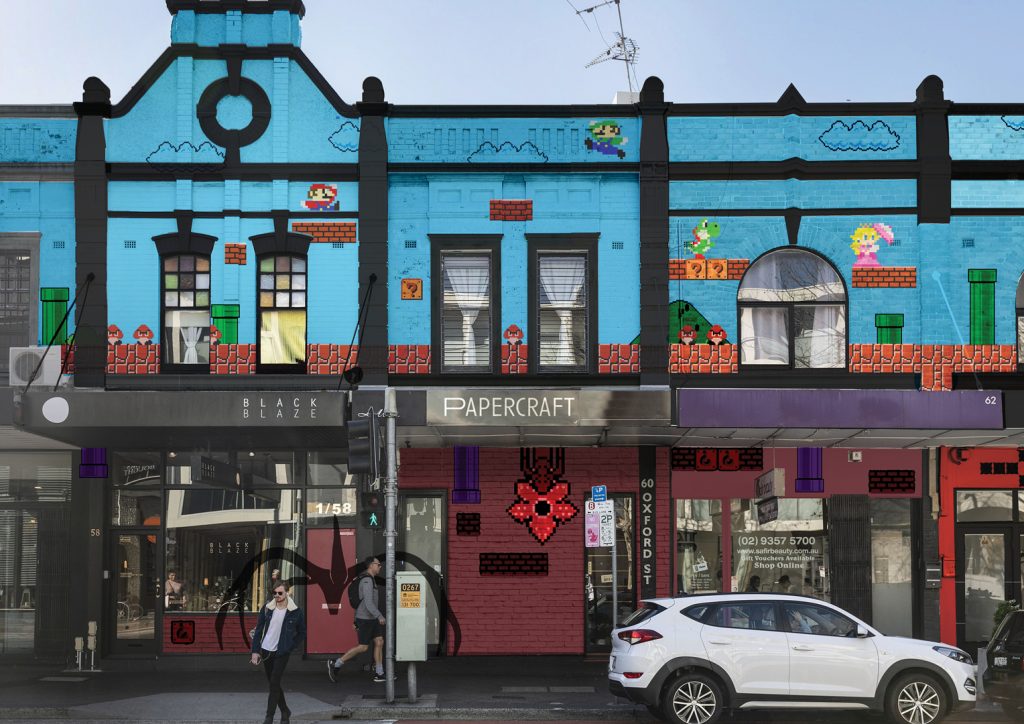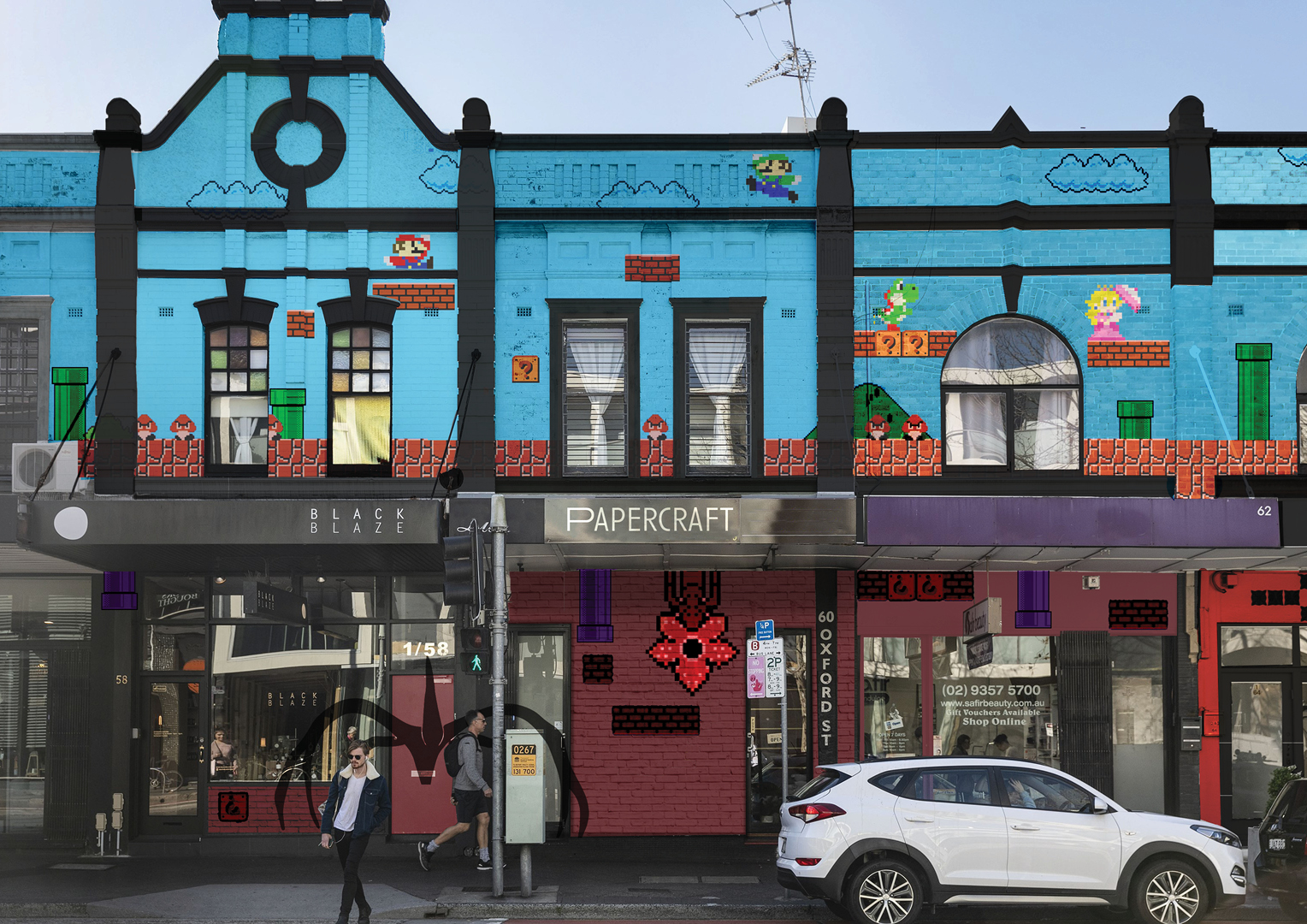 View Full screen
On Oxford – A District for New Ideas
Laura Trevini, Daniel Gunning & Marianne Chemuel
An urban renewal project to inject colour, life and more business into an iconic local Sydney street.
The project we are proposing revolves around the plan to build a fully formed urban renewal project pledging new colourful life to 15-20 vacant shop fronts on Oxford Street, Sydney. It will be a street where brands, artists and startups can test new ideas be it projected or painted and activate pop-up businesses. The mission of our project is to innovate retail and serve the public with programming and content that will push culture forward.
This project is an opportunity for creative thinkers, entrepreneurs, businesses and artists to come together and create an incredible new attraction right in the heart of Sydney. It allows for artists, brands and startups to unleash their creativity in a way that will financially support local and growing businesses and creatively reimagine retail.
You can be invited to a whole new artistic retail experience. On Oxford will be an unrivalled and innovative tourist attraction that will promote foot traffic and attract visitors within the CBD. Whether it be for an Instagram worthy moment, or a planned shopping spree, locals and visitors alike can revel amongst a vivid and bright new retail environment that will bring life in the local community.
We are reimagining Oxford Street to become a vibrant and colourful space that will stimulate the retail, creative, hospitality and many other industries. Not only will it be an artwork in itself, but this new ideas district will also attract locals and visitors with its aesthetic and creative vibe alongside supporting local entrepreneurs, creatives and small businesses.