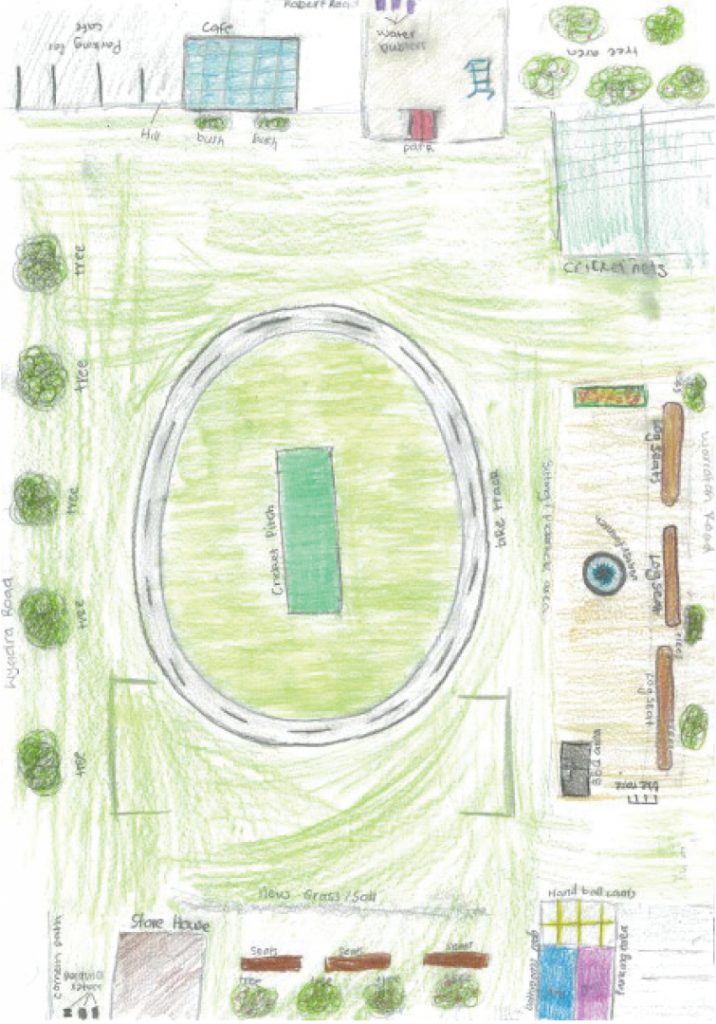 View Full screen
New and Exclusive Harbord Park
Year 6 students at Harbord Public School
Park design of the future
This new and improved park design will change your life, it creates a nurturing environment for Sydneysiders. It will be a popular space for the local community to get together with some barbecues, a playground, a water fountain, an extravagant garden and a stupendous picnic area.
In our park design we have a life giving tree area, a sitting/picnic/plant area, a cafe, a magical clubhouse/sport shed, a well maintained running track, a cricket field, barbecues, a fountain which uses reused water, a drinking fountain, some bike racks, new trees, an amazing playground, baseball nets and zebra crossing across Robert Street to get to the cafe/park.
The design will be an ideal space for:
– Watching a jam packed rugby, cricket or soccer match.
– Relaxing in the afternoon sun as the sky turns to a smudge of warm, inviting, colours.
– Getting exercise on the running track is so easy now but it has multiple uses for example it can also be used as a bike track.
– So do you want to get to know your family better? Well look no further just have a picnic in our picnic area.
– Or you could just be getting a morning coffee at our wonderful cafe on the hill next to our new car park with white fences to stop kids from getting run over.
Our design has many superb areas to hang out and get to know each other so come on down and have a glorious time at Harbord Park today.