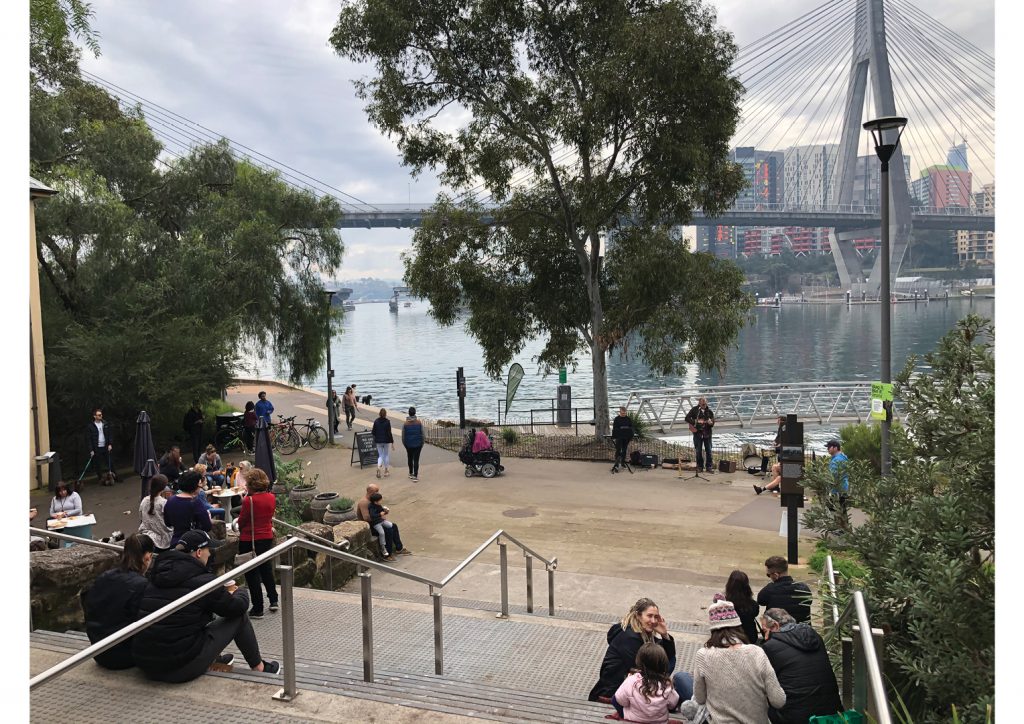 View Full screen
Music in the Park
Gareth Collins
Include facilities and opportunities for public music
Design and manage the parklands to include spaces for musicians to play and entertain people.
From Simon and Garfunkel's ground breaking concert in Central Park to buskers on Pitt Street in Sydney, public spaces are improved through entertainment and music. Facilities can be professional music spaces such as amphitheatres or bandstands, or simply build outs on paths for buskers. For example Callan Park has seen some amazing music including the Laneways annual festival and the Sydney Metropolitan orchestra at the Kirkbride building. The Glebe foreshore path includes opportunities for small bands (pictured).
Often music is seen as an afterthought in the planning and design of parks, but with some thoughtful interventions – terraces, steps, power supplies, lighting, shelters, paved spaces near cafes – music can bring the landscape to life and also serve to encourage grass roots musicianship, school bands and headline acts.