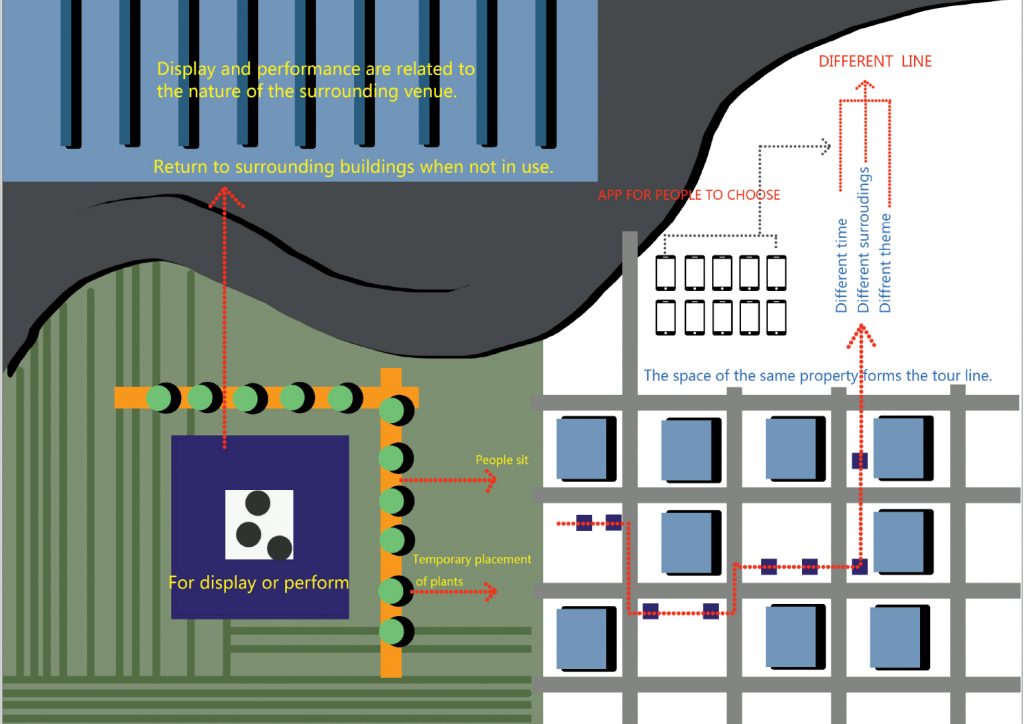 View Full screen
Moving Linear Space
Wei Shi
People Choose; Site extension; Removable space
i. How will your project create a better life for Sydneysiders?
Break the separation mode of public space, provide a linear space with theme, and encourage people to participate in different activities in the line. Increase people's sense of participation in the form of mobile phone APP.
ii. How does your project deliver great publicspace?
The small space connected with each other increases the abundance of space. The temporary placement of plants in the small space can provide a safe distance. The middle exhibition area can be used for temporary exhibition or theme performance. The combination of small space style and line is selected by many participants using mobile phone APP.
iii. How is this idea transformational?
I like mobile phone games, I hope that in the form of games, people can choose their favorite small space, favorite space theme, and form a linear exploration space to stimulate people's sense of participation. I don't like to see the same space year after year. This small space has timeliness, and the route will be re selected every once in a while.].