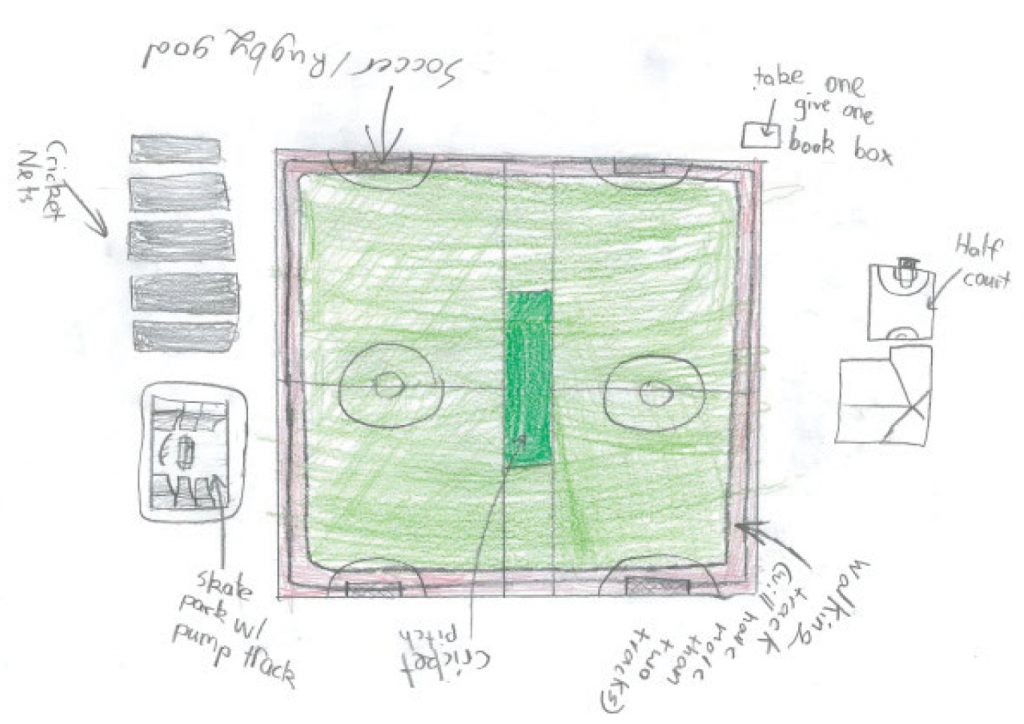 View Full screen
Making Harbord Park Great Again!
Year 6 students at Harbord Public School
Making our community stronger together
We are going to leave the two fields and cricket pitch as they are, but add a 5 lane sprint/walking track around them. That bland space beside the cricket nets will be turned into a skater haven by
building a small park like the Tea Gardens Skatepark. There will also be a pump track around the outside of that. The trees on the school's side of the field will have a 25m x 25m square of wood with holes for the trees to stick out of. This will be used for performing concerts every once and a while but will be used as a playground otherwise.
It will fit for more than just soccer/rugby/cricket players, it will fit for bikers, skaters, scooters, basketballers, runners and book readers!
It will fit for social gatherings, and for more types of sport.
It won't cost to demolish things, it will only cost to add things.
Our idea will turn Harbord Park into a famous sporting ground for all ages. Not only will our work help the community but it will also bring us together again.