Highly Commended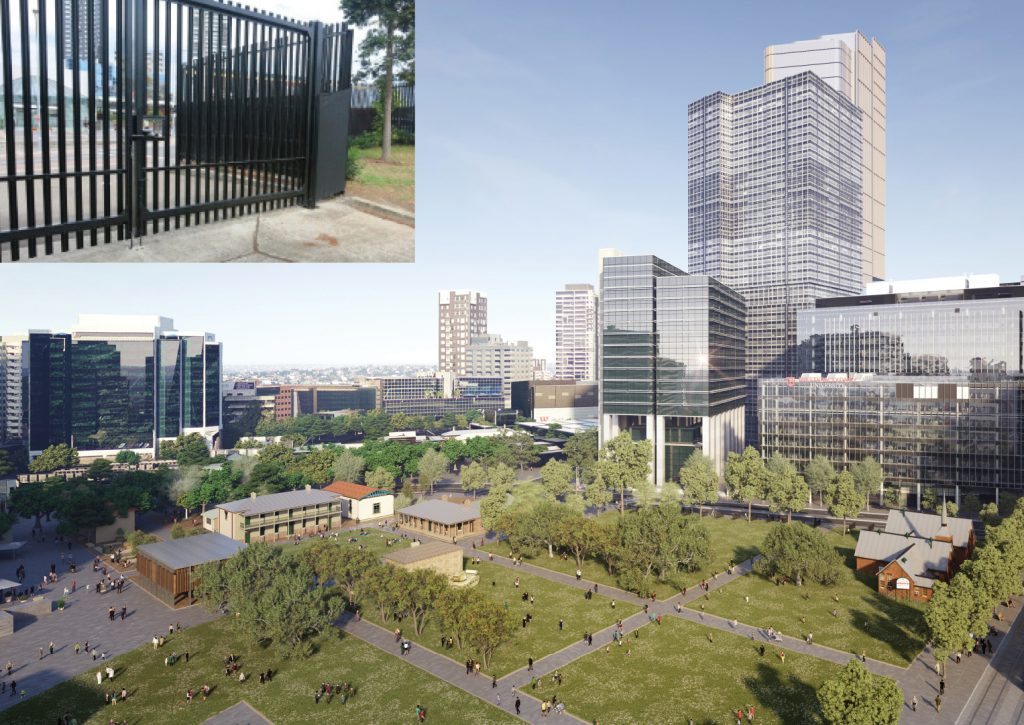 View Full screen
Lancer Barracks Square
Chris Taylor
A new public square for Sydney's Central City
Parramatta has and continues to transform, yet it lacks adequate public spaces for increased residents and workers. Currently, only 0.03% of the Parramatta CBD has any form of accessible green space. Lancer Barracks alone will increase Greenspace tenfold in the CBD. By 2036, the population of Parramatta is forecast to increase by 65% to 154,000 people.
Hidden behind an intimidating security fence is the Lancer Barracks – a historic but underutilised Australian Government defence site that could be repurposed as a new public square for the city.
The Lancer Barracks is strategically located between two university campuses, the new Parramatta Public School and Arthur Phillip High School, Parramatta Square which will be home to thousands of new jobs, as well as Parramatta Station and future light rail and Sydney Metro West stops.
Opening up the Lancer Barracks as a new public square, alongside the new playing fields for the schools on the site of the former Arthur Phillip High School, would help to create up to 1.1 Ha of new green and public space to central Parramatta's limited public domain.
This proposal would take an existing prime location in the City of Parramatta that is currently closed to the community and transform it into a new space that would allow the community to forge a stronger connection with the site's rich military history and make it a new centre for recreation and social activity for the city.