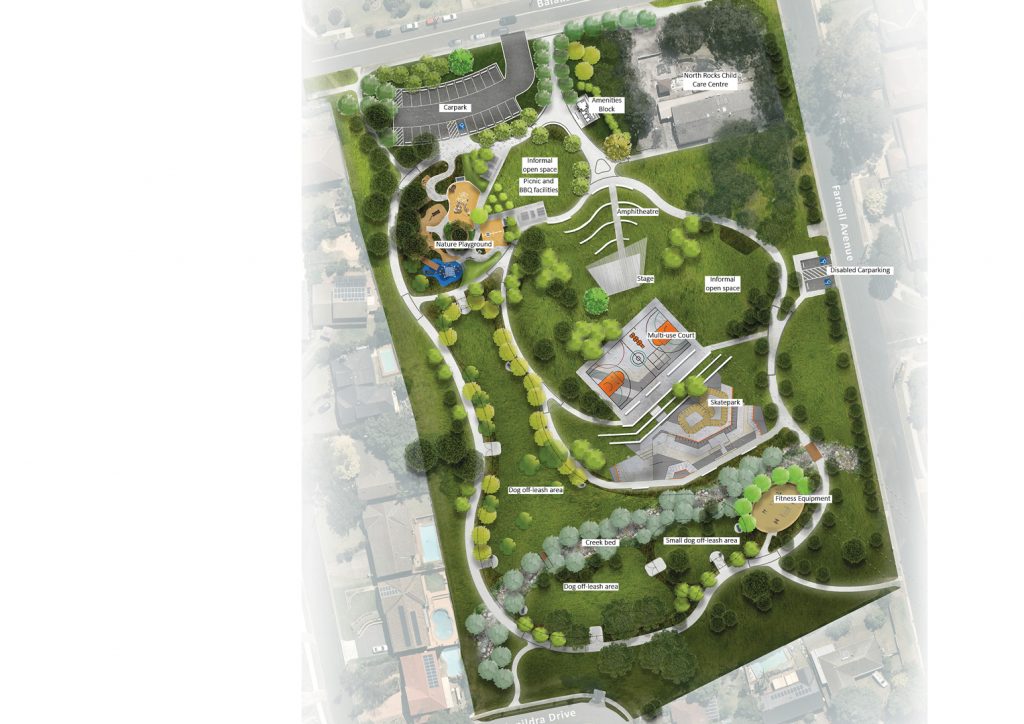 View Full screen
John Wearn Reserve, Carlingford
Adam Cook
An aspirational idea providing a quality public park capturing the imagination of the community.
John Wearn Reserve, Carlingford is a large community park that has remained underwhelming for years. With the incoming population and new families to the area, an opportunity arose to reimagine the open space and apply innovative ideas to provide an engaging and iconic park people feel connected too.
With community engagement, a series of aspirational ideas came together to form a harmonious community park design that captivates the imagination and excitement of families and visitors. The ideas galvanises a community and bring together a variety of experiences that demonstrate inclusiveness, bound by a shared interaction of playing, socialising and enjoyment.
The design idea considers the park experience and nurtures positive social, health, cultural and environmental outcomes. The ideas include a playground, a stage and amphitheatre for events and community Christmas carols, a youth precinct with a skatepark and multiuse court, a dog park, fitness equipment and family areas.
The aim is to create a valued public space. The design ideas rethink the park experience. The reserve is celebrated for its legacy tree plantings. A further 100 plus trees will create a park arboretum. The playground is an African safari theme. To capture the imagination of the children the play space has a range of collaborative ideas that use natural materials, a hut-like play structure, a bamboo tunnel, a tepee, scaled down lifelike animals and a soundscape experience where the monkey, elephant, lion and hippopotamus greet approaching children with a roar, a cackle and a deep bellow.