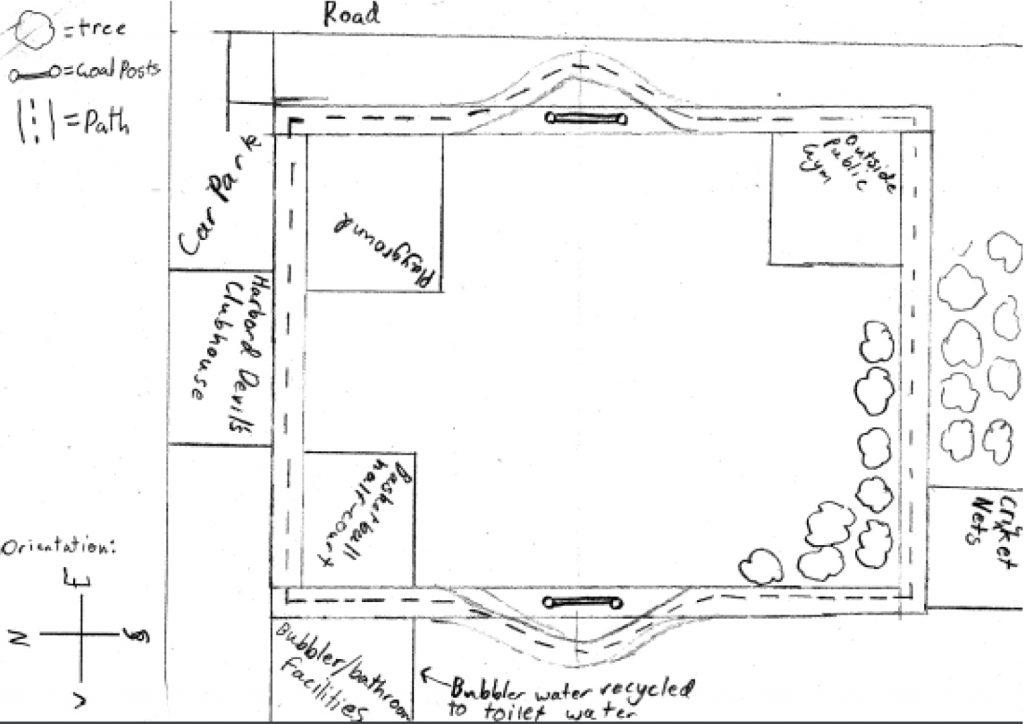 View Full screen
Harbord Park
Year 6 students at Harbord Public School
The current park isn't very creative is it? So our park design will improve it!
Our park design is beneficial for the community to develop the skills they might have lost during COVID-19, while in quarantine due to being stuck inside all the time.
Our park design will create a better life for Sydneysiders as there is equipment for exercise including rugby goal posts, new cricket nets, bike/walking track and much more. We have
new bathrooms as the current bathrooms are pretty filthy and dirty.
Our idea will deliver great public space as the area needs no admission (except for coronavirus test). You will need to bring your own basketball, rugby ball and so on.
Our idea is transformational by bringing people together after disastrous COVID-19. We have many places to play sports and for friends to come together. So you should pick this idea to transform Harbord Park into something much more beneficial for the public!