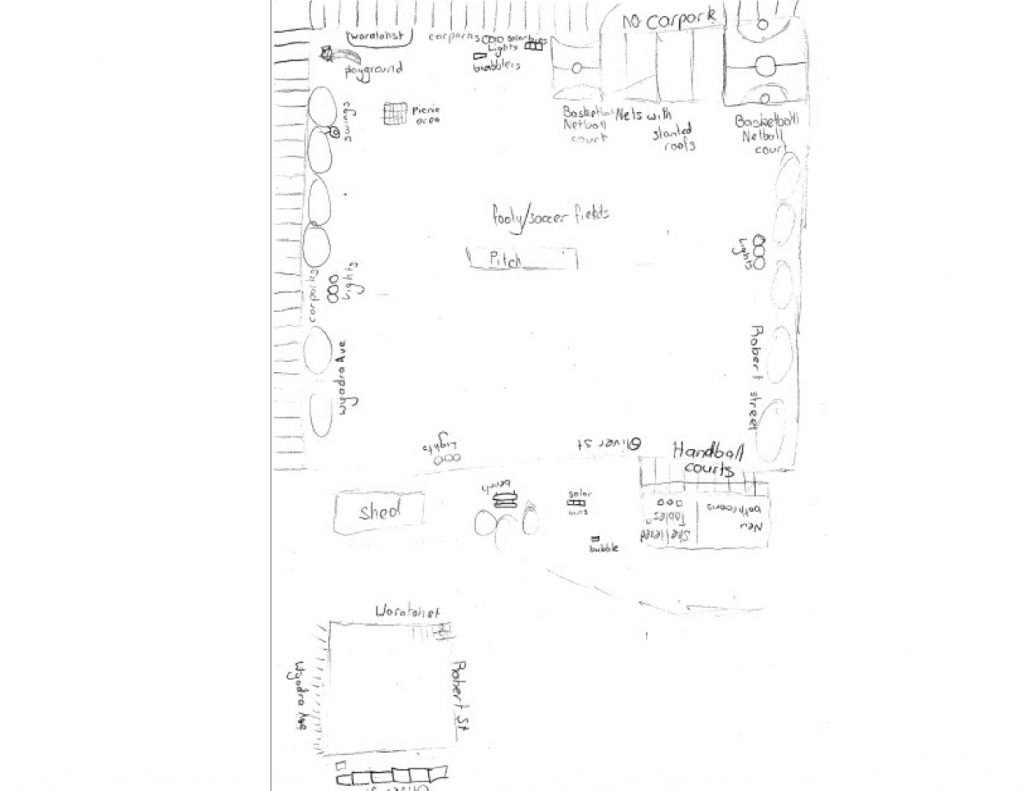 View Full screen
Harbord Park Renovations
Year 6 students at Harbord Public School
Changing Harbord Park for the bette
Harbord Park is a fun place where people come to hang out, do sport training and all round enjoy themselves. But as with all things we could make improvements, here are my ways we could improve Harbord Park for the better.
My ideas will make a better life for Sydneysiders by:
Letting kids play in the playgrounds and on the tree swings. This also helps kids stay active and get outside while families connect as there will be two picnic areas, one next to the playground and one under shelter next to the bathrooms.
My idea will deliver great public space by:
Giving people of all ages a place to relax and have fun together. It will be safe yet functional as the cricket nets will have slanted roofs facing the entrance to allow the balls to roll right back to them, also one concrete netball/basketball court will be on either side of the nets.
My idea will be transformational because:
We will have solar bins and lights along with football and soccer fields with a full size cricket pitch in the middle. My ideas will be good for the environment as well as convenient as there will be bubblers, renovated bathrooms, sheltered picnic areas with BBQs, and concrete over the muddiest strips on Waratah St and Oliver St.