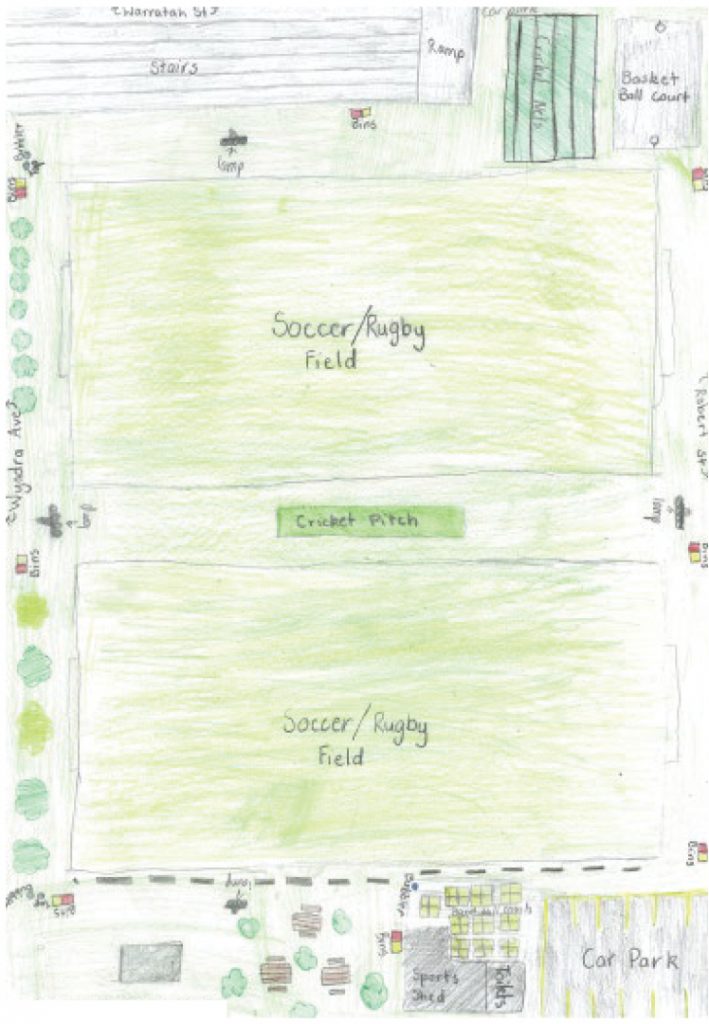 View Full screen
Harbord Park at its finest
Year 6 students at Harbord Public School
A better place for locals at Harbord Park.
This is our idea to make Harbord Park a better place for all people to relax and play games. Our design for Harbord Park will improve the local green area and create a better environment for
Sydneysiders.
These are the things we would like to change:
– We would like to add bin stations so that less people litter. There will be general waste bins and recycling bins so we are all more ecofriendly.
– We would like to add drinking fountains, located next to the taps (the taps are already there).
– We also want to add some picnic benches for people to sit in the shade and enjoy the outdoors.
– The next thing our group would like to add is a basketball court next to the already existent cricket nets for people to come and shoot hoops with their friends.
– We would like to modernize the toilets as they are currently not very hygienic, and paint the Harbord Devils sports shed.
– We want to add a ramp and stairs to make it accessible for all people with their individual needs.
We hope you consider our idea for Harbord Park.