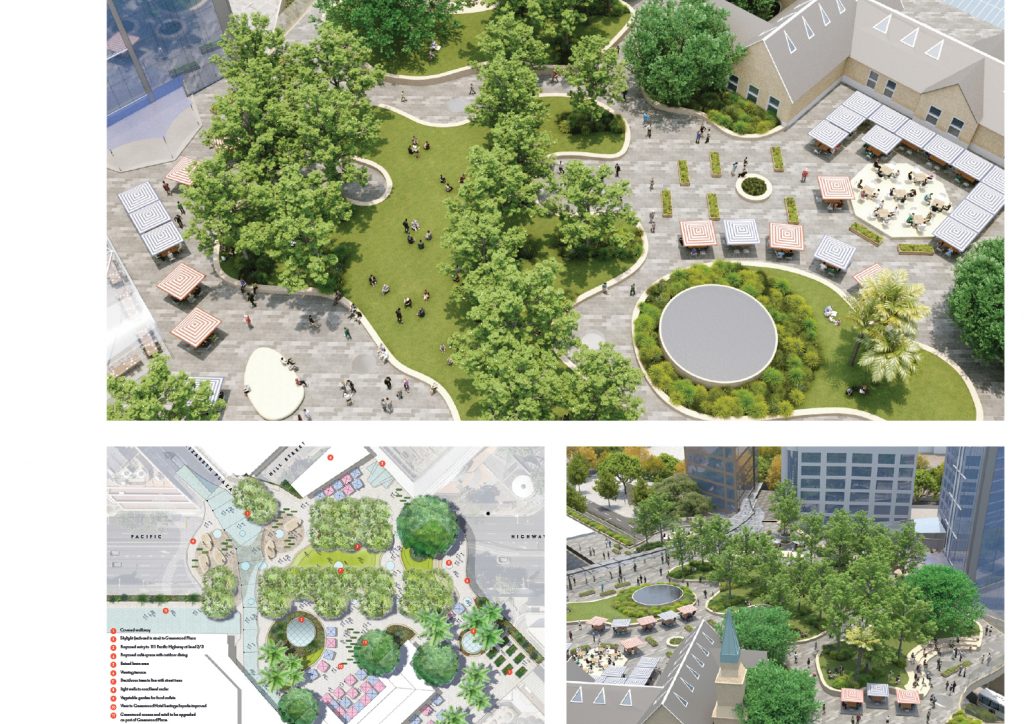 View Full screen
Greenwood Place
Julie Lee, Annalie Reeves, Tejal Patel and Michael Cowled
North Sydney Landbridge
We respectfully acknowledge the Gai-mariagal peoples, who are the traditional custodians of the lands in which the North Sydney Council local government area is situated. We acknowledge that Aboriginal cultures continue to strengthen and enrich our community.
In the next twenty years, the working and residential population of North Sydney will grow twenty percent, adding pressure to an already limited public domain where additional tree canopy and green open space is required. The proposal is the urban integration of place uniting private property interfaces with transport, improving pedestrian linkages and providing a sun soaked green hub. Greenwood Place has been created through utilising air space over the Pacific Highway. A plaza area of over 5000m2 will connect the two sides of the highway with direct links to the train station and a protected bus interchange at street level.
The land bridge will be the green gateway to North Sydney, a tree lined open space destination for the CBD with excellent solar access, activated edges for outdoor eating, gathering and a flexible place that will be active day and night, year round.