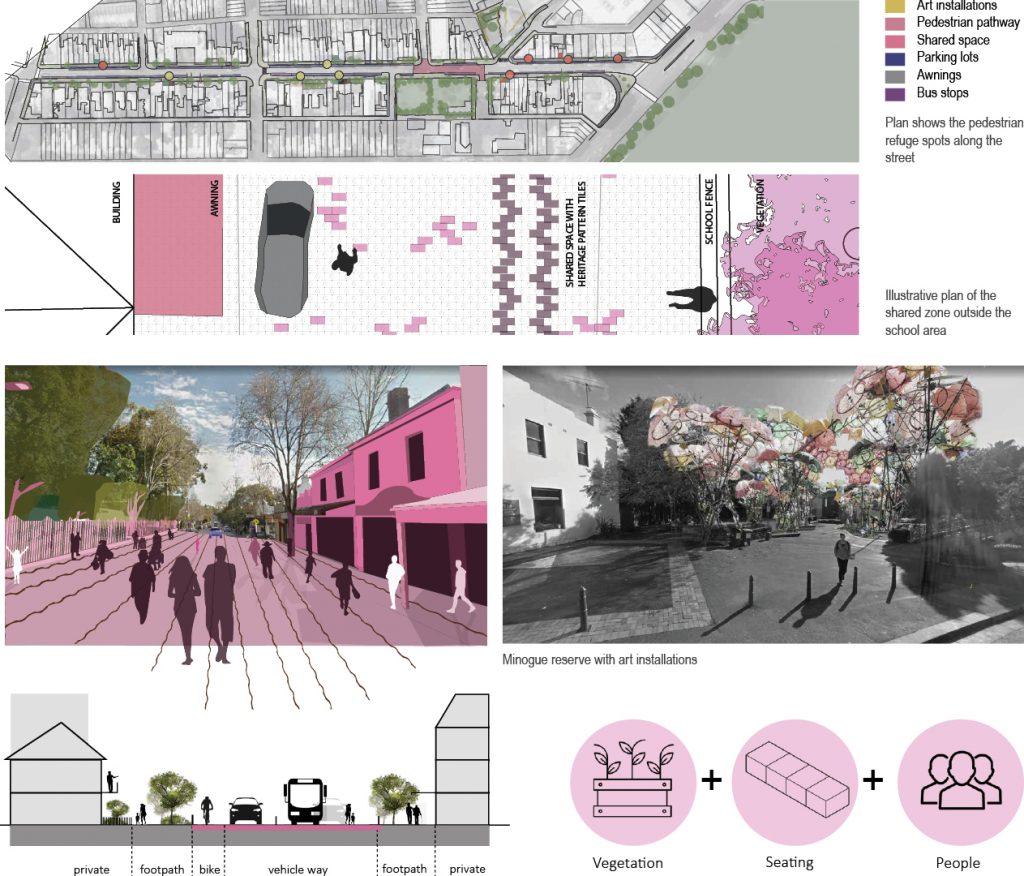 View Full screen
Glebe Point Road
Sonali Raj
Changing the way we live, work and move around
Glebe is a vibrant and growing inner-city suburb of Sydney, given it's location and connectivity. It is the hub for university students, schools, cafes and hostels. As a part of the urban design studio, I had proposed a design for a street redevelopment of Glebe Point road.
The way we live and work has greatly changed over the last six months. Owing to covid 19, there have been many permanent changes to streets and public spaces that the Sydneysiders loved during the lock down. As an ardent observer of the spaces around where I reside, Glebe point road has the most scope for urban transformation.
The vision is "In the future, Glebe Point Road will continue to preserve its heritage precincts acting as a place of coherence between its existing pattern and its future developments. It's multifunctional activities will help prevent decay of spaces."
The objectives are to identify and preserve the heritage, strengthen the existing social life and different usages and improve the connection through visibility to open spaces. Upon street analysis and evidence based research, the key main moves for a great public space are:
Interactive public art works and exhibits at Minogue Reserve;
Temporary seating with vegetation activates the space;
Shared space between Derwent and Derby Place.
The street section of the pedestrian priority precinct indicates the movement of people and vehicles on the road. This will hugely transform the quality of life for the residents of Glebe and it's neighboring suburbs.