Best Public Facility Idea
Highly Commended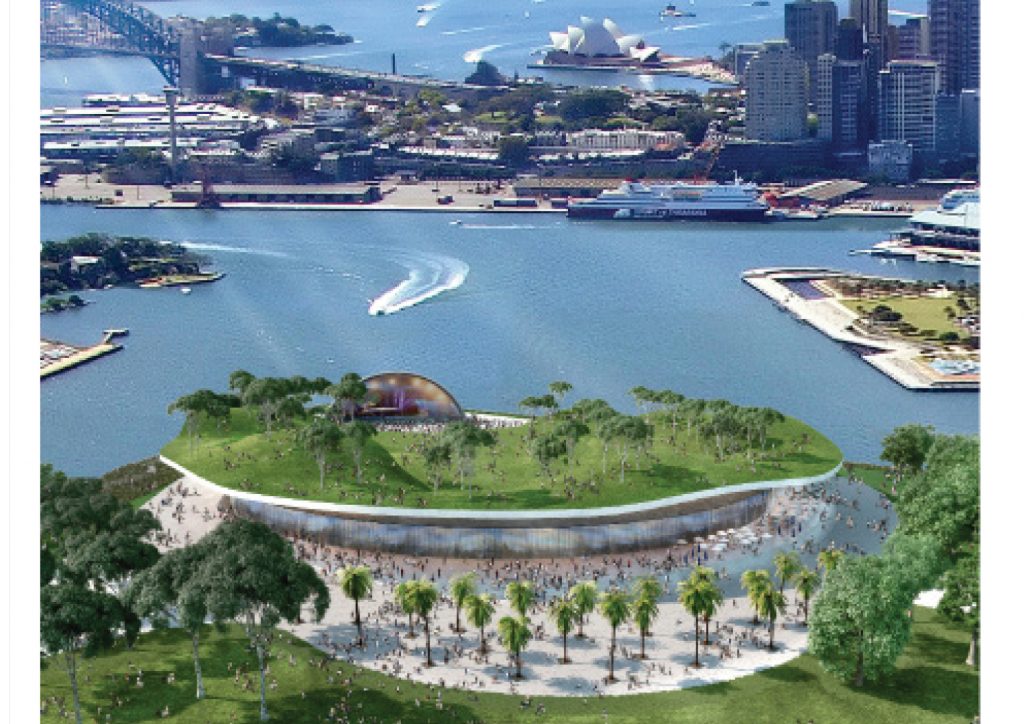 View Full screen
GLEBE ISLAND
David Vago
GLEBE ISLAND IS THE PERFECT DESTINATION FOR "THE SHOMB" SYDNEY HARBOUR OUTDOOR MUSIC BOWL
Sydney is a city blessed by good climate and a spectacular harbour. Our summer music season is the opposite to the northern hemisphere so we attract big names and big events in the warmer months. Currently the city does not have the classic outdoor music bowl. We use public parks that are not designed for events such as Centennial park and the Domain and in recent years have become
controversial in their use for big events. There is currently no purpose built music bowl in Sydney. Glebe Island presents an opportunity to build a world class outdoor facility which doubles as
a harbourside park with an incredible harbour view and great connections to transport options.
As the Glebe area and Fishmarkets get more populated the need for green open space is forever
increasing. The ground level of this proposal functions as a concourse and could be used for
shops, restaurants or even as a tech centre. (like the Opera House) The roof level is an urban park
designed to accommodate large numbers of people socially distanced if required. This facility could
host the best acts in the world all performing with the harbour bridge as a backdrop. The SHOMB
gives everyone access to green open space and world class music.