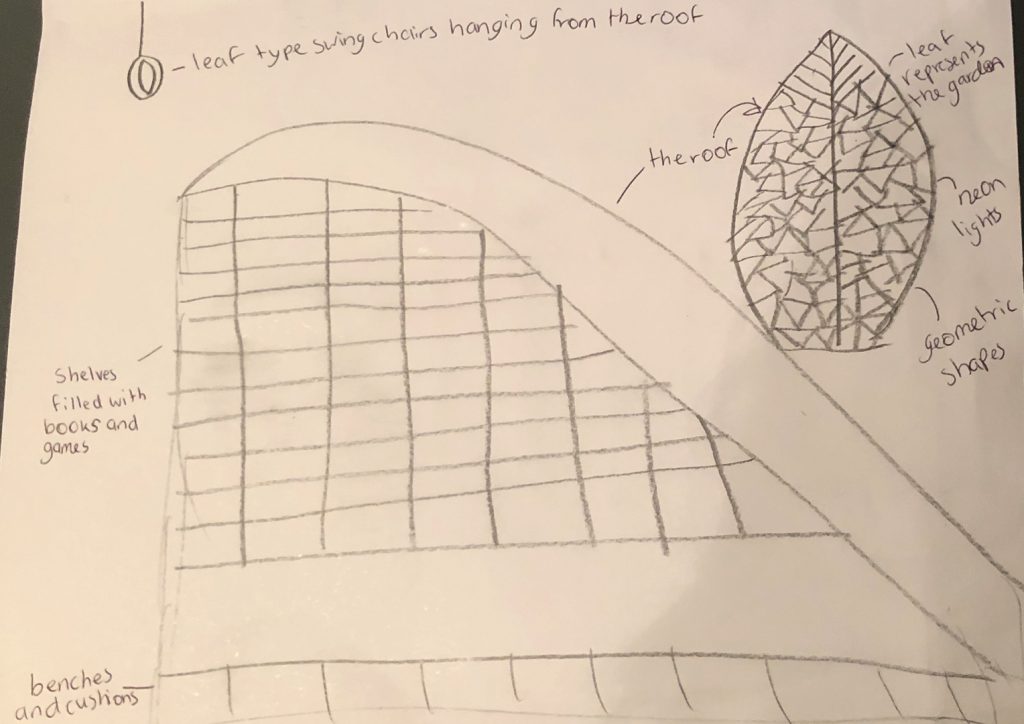 View Full screen
Foliate
Ginevra Aiello
My place is designed for kids and the community to relax.
In this box I have drawn the top of my building, it will be an open library located in a tranquil garden full of flowers and greenery, this library is open to everyone, it will have chairs hanging from the roof and a shelf on the wall. it will be filled with greenery and leaf inspired furniture.
My design is important as it is a way to bring everyone together, it seeks to connect the community and explore a beutiful garden secenry.