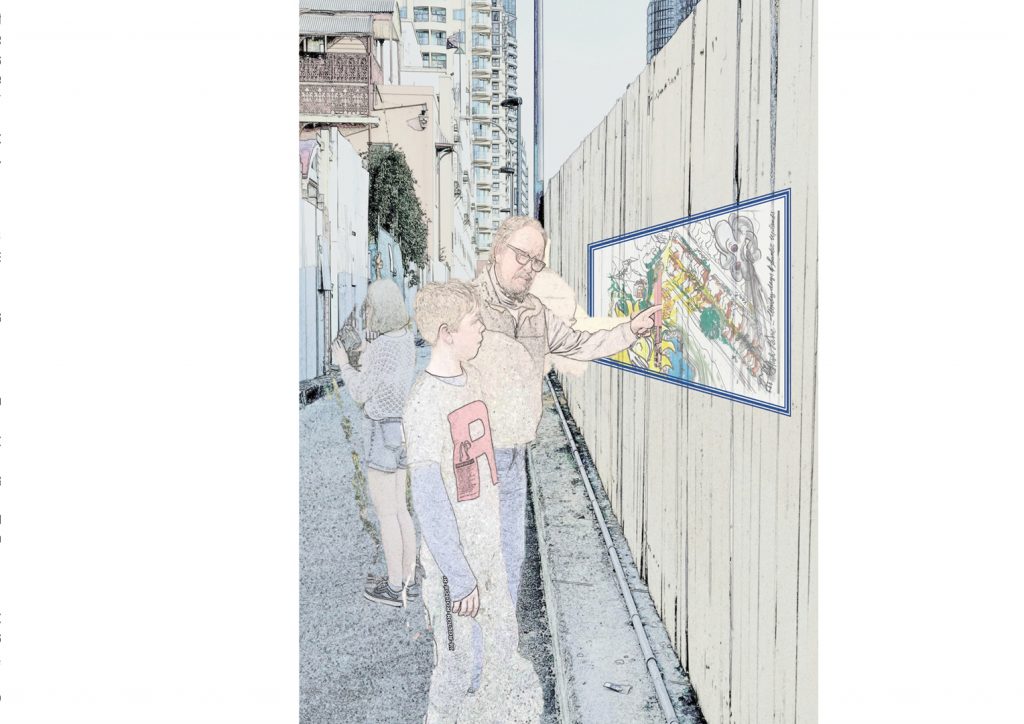 View Full screen
Extinction Lane
Clementine Cockrell
Adults don't understand that the world they're handing over to us will be broken
Extinction Lane will be a place created by children and young adults. It will be our place to express our concerns. My idea is to ask other school children, especially indigenous school children, to help me create this lane, which will be a place for us to explain to adults the world that we might inherit.
The idea is to enter the lane at historic Argyle Place, which will represent Sydney as it was in 1788. We'll make boxes out of recycled materials and attach them to the fence. Each box will represent a distinct extinction.
As adults walk along the lane towards the city, they will learn about all the extinctions that have taken place in Australia since 1788. These extinctions include:
• Aboriginal languages and oral history
• Native animals
• Native flora
• Clean air
• Cooler temperatures – the thermometer is rising!
Also endangered are our hopes and our dreams.
The boxes will have images that change as our story does.
Following the catastrophic fires over summer followed quickly by the global pandemic, can 2020 be a turning point.
It has made us kinder, more companionate.
As Extinction Lane ends, on the doorstep on Barangaroo, we look to the possibilities looking forward to 2050, of ways in which we can transform our society, our climate, our economy.
Extinction Lane is our voice. Can we talk?