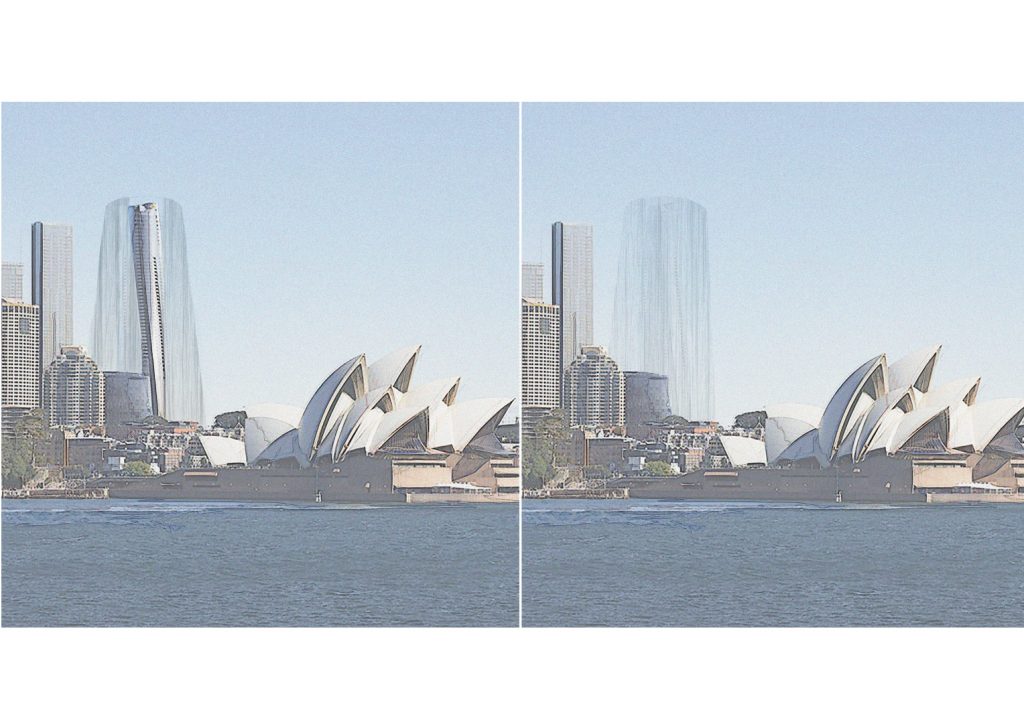 View Full screen
Draw the curtain!
Antoine Portier, David Cadena
Bringing back visual space to the public domain
Built on a formerly publicly owned foreshore, the newly built Crown Casino tower dominates the headland, looming over the skyline as the city's tallest building. Its intended use can be read as a corrupt inversion of the aspirations of the winning bid for the redevelopment of Barangaroo – one that prioritised democratic access to the lucrative foreshore.
This phallic emblem has become a simulacrum of the failure of democratic planning institutions to protect pubic interests.
This proposal cloaks this vulgar barnacle on the harbour landscape with a giant curtain installation. A gesture aiming to return visual space to the public domain and to negate the red carpet rolled out for addictive, destructive industries such as gambling. Curtains drawn – this grotesque show is over!