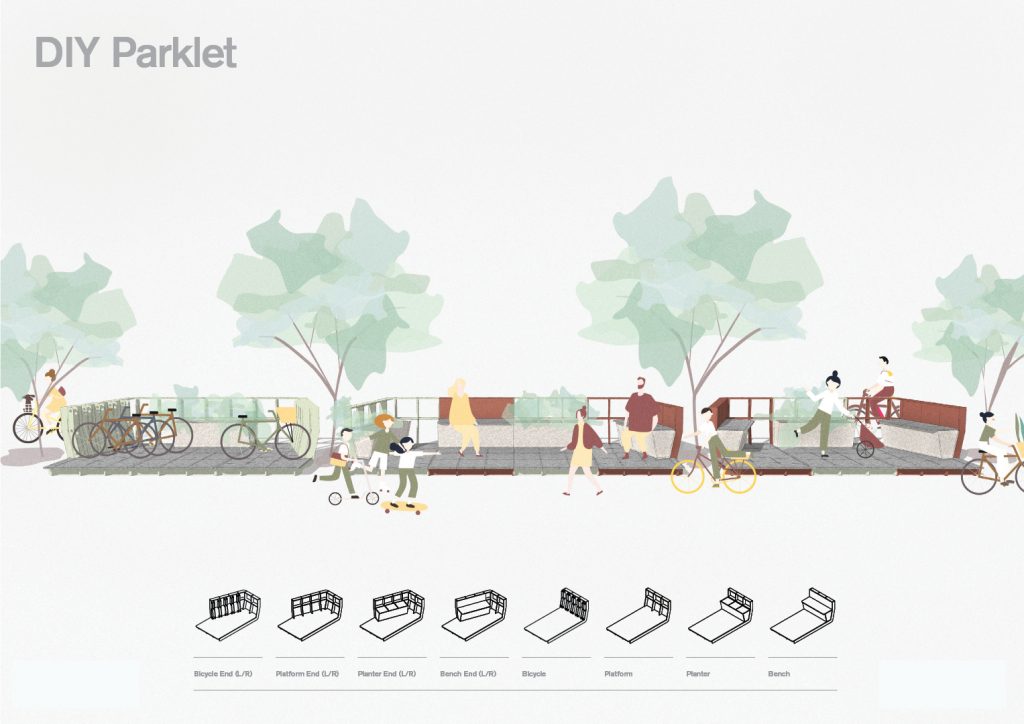 View Full screen
DIY Parklet (Short Term Parklet)
Justin Hutchinson
The DIY Parklet is a cost effective solution to providing more livable and people friendly streetscapes.
The DIY system allows the local trader to upgrade their streetscape in accordance with council approval to enhance trade and provide greater public amenity. Streets are our greatest public asset and under the lens of a COVID safe world, the ability to provide adequate distancing whilst business still trade is of paramount importance.
The local street trader is the backbone of our civic economy. Our streets have to become super people-centric, where green open space, free of fast-moving cars can allow people to spend more time. The streets need to be places for people to meet, play and grow – Multimodal public arenas.
The DIY nature of the system allows for greater customization to reflect the individual businesses identity. It can be flat packed and palletized before being assembled by a small group of willing individuals. The system can be maintained easily and provide additional seating, planters and bicycle parking.