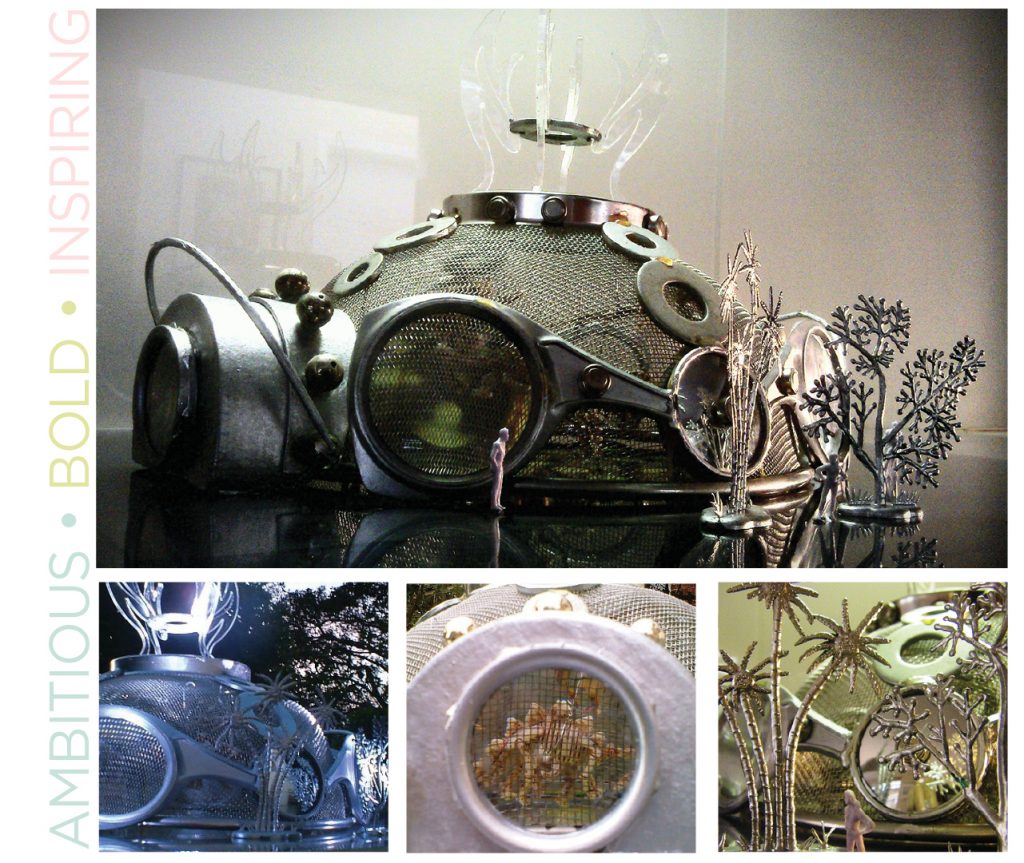 View Full screen
Discovery Dome
John Carroll
"Under the Magnifying Glasses" Conservatory / Exhibition / Educational space. External features miniature oasis garden ecosystems.
Numerous open spaces around our city have attractive natural settings. "Discovery Dome" will further enhance a site with educational, explorational, entertaining and interactive exhibits for all ages. The Dome will awake an interest and concern for both our past and our present environment, on a local level and within the broader community.
"Discovery Dome – Under the Magnifying Glasses" will allow visitors to more closely examine past, present, and possible future life forms in a creative and interactive manner.
The Dome has a uniquely multi-functional and expressive structural design which will transform an underutilised city space. "Discovery Dome" will bring the community together to gather as both participants and observers while the aesthetics of the structure appealing in their own right. Opportunities for uses and activities within the space are endless.
The organic nature of the design fits perfectly into the natural environment and the parkland while at the same time causing visitors to stop and contemplate. The installation will raise a selected space from being another pedestrian parkland to an interactive learning destination where people of all ages and walks of life will gather to both focus on factors impeding on our macro and microclimates or sit quietly in reflection, enjoying the ambience of the public space and the intrinsic, aesthetic beauty of the structure itself.